Digital Buildings: Tomorrow's Future Is Here Today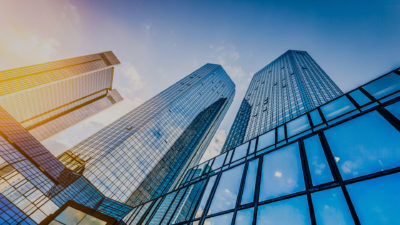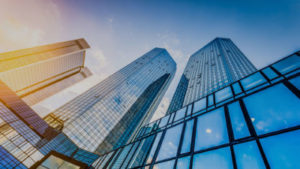 Digital building technology is constantly evolving but is already light years ahead of where it was just a few years ago. It has surpassed many people's imaginations and there is no limit to how it may advance, even in the near future. At Network Products Inc (NPI), we provide digital solutions for companies and we do it literally from the ground up. From conception and design to installation and maintenance, we are your full-solution digital technology provider. Give us a call today to learn how our team can enhance your facilities and improve your bottom line with cost-efficient digital buildings.
What Are Digital Buildings?
As digital technology continues to advance, the definition of a digital building changes. However, the basic concept is that a building's various systems — air conditioning, heat, security, lighting, etc. — run and are monitored, as well as controlled, on a single digital network. Centralized control allows for more convenient and efficient monitoring, maintenance, and computerized updates.
How Do Digital Buildings Work?
A digital building's various systems are unified into a single system. The infrastructure uses low voltage power over Ethernet (PoE) to automatically control and run the individual systems over a cabled network. Human intervention is unnecessary but network administrators can monitor the performance of the digital building on-site or remotely to verify that optimum efficiency is maintained.
NPI Helps Businesses Migrate to Digital Building Technology
Our consultants can meet with your decision makers and stakeholders to learn your company's pain points and develop solutions for digital buildings that offer the best return on investment. Our expertise and consulting services scale according to the size and needs of our clients. Whether your project needs are expansive and complex or you're in need of a ground floor solution, we can be there for you. Call us today for a free consultation with one of our specialists who can provide you with more information specific to your unique circumstances.
Cost Savings
The many benefits of digital buildings drive the technology forward. In fact, the cost savings offered by digital buildings will usually offset the initial investment. Our specialists at NPI will consider solutions for you that can pay for themselves sooner rather than later. Here are some of the reasons why digital solutions make superior economical sense:
Digital buildings rely on a network that uses single cabling and is exponentially cheaper to configure than a decentralized network. This is because it's faster to deploy, easier to monitor, costs less to maintain, and requires fewer personnel hours to administer.
Digital buildings are scalable, not only in size but also features and upgrades. This means you will not have to rip a system out and replace it periodically. Should your company expand or downsize, either is easily configurable via the network.
Digital buildings run on an energy efficient infrastructure, thanks in large part to the low-voltage PoE network and the automatically adjusted for optimum usage lighting, heat, and air conditioning systems.
Talk to One of Our Specialists
Call Network Products Inc. to request a free consultation. Seeing is believing and after meeting with one of our specialists to discuss your company's needs, you'll learn how much more efficient and cheaper digital buildings can be for you as compared to your current infrastructure.