Data Center Installation Charlotte NC Trusts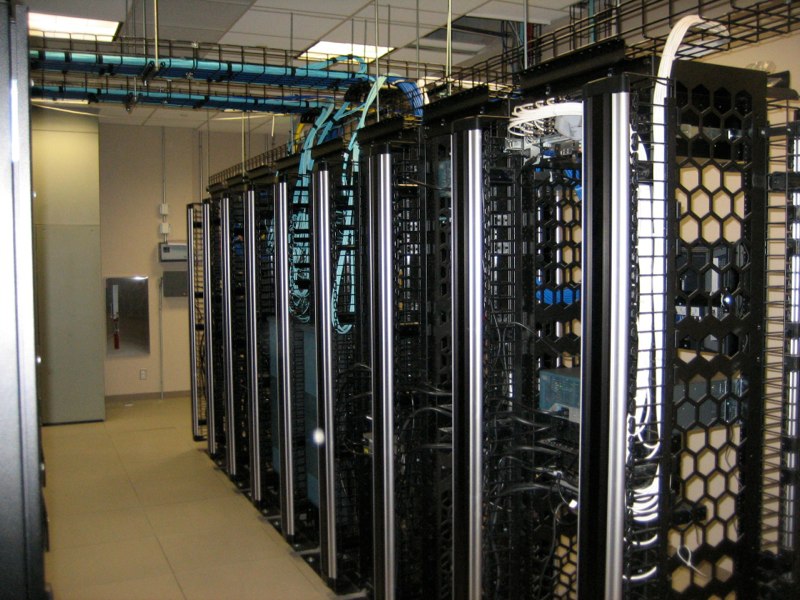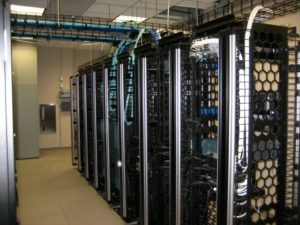 When looking for the best data center installation Charlotte NC service, customers know that Network Products, Inc. is always one of the top choices for superior service.
Many clients come to us not knowing exactly what services they'll need for their data center, which is why our "one-stop shop approach" is what makes Network Products, Inc. one of the best providers for data center installation in Charlotte NC. We believe that a successful data center installation project isn't just about installing all the physical equipment; it's also about providing clients with ongoing tech support and maintenance services. When we can provide all of these services at once, the data center installation project is just the beginning!
For data center installation Charlotte NC relies on, you'll receive the following support throughout the project:
Overall project management
Building out mission control and operations centers
Cabling management systems
Secure power distribution systems
Optimized design for space and efficiency
Focus on convenience and ease of access
Extra attention on cabling solutions to minimize mistakes and downtime
Our team of IT professionals ensure that your data center is optimized and efficient, so that once our team leaves, your business is ready to keep operating smoothly. We make sure to design centers so that no space is wasted — and also so that you have room to make changes as your business grows.
After working for many different businesses in many different industries, our installation teams know that every business and organization is a little bit different; no two data centers should be the same, because no two organizations are the same! We make sure that each data center can pass through any relevant compliance standards, as well as make it simple to add more hardware when you need it.
For more information on data center installation Charlotte NC companies need, be sure to keep browsing through our site or call us by phone.
Data Security Installation Charlotte NC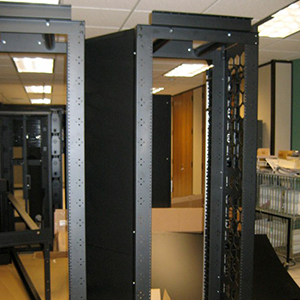 Providing data security installation Charlotte NC businesses need is another important part of how Network Products, Inc. ensures maximum protection against data loss. We take security very seriously and we believe that it's important for us to ensure the safety of your organization's information. Protecting our clients by implementing data loss prevention (DLP) strategies is essential for our business, because we understand how important security is for your business!
There are many factors you'll have to consider when you are implementing a solid data security plan; planning out the physical security features is just one part. It's also imperative to understand that data security installation Charlotte NC companies turn to, should differ based on the needs of each business. There isn't one cookie-cutter-plan that will be perfect for every business, every time.
If you operate within the healthcare industry, for example, you'll need to abide by strict compliance rules as mandated by HIPAA (the Health Insurance Portability and Accountability Act). If you handle financial information from paying customers, you'll have to make sure that your data processing and storage systems are compliant under PCI (Payment Card Industry) standards.
Your business may also have to pay special attention to compliance standards defined under ISO guidelines for data center security installation and audits. Security center implementation under LEED (Leadership in Energy and Environmental Design) is another important compliance standard that businesses across the U.S. follow; this dictates best practices for energy conservation through building design, construction, and maintenance.
As one of the top providers of data security installation in Charlotte NC, our team of security technicians has plenty of experience working with a multitude of businesses and addressing their different, specific needs. We believe that each project we work on allows us to provide even better services for the next project.
Network Products, Inc. offers data security installation Charlotte NC companies trust to keep their business up and running; contact us or feel free to keep clicking around our site for more information!
Cabling Installation Charlotte NC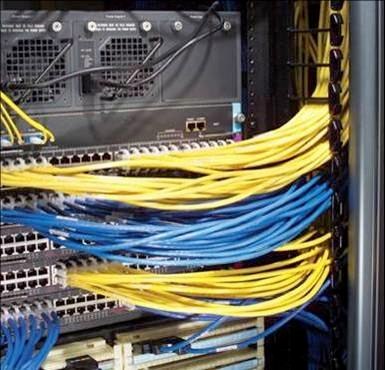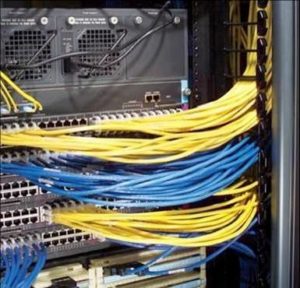 Providing cabling installation Charlotte NC businesses rely upon is another way that the Network Products, Inc. team provides the community with an essential IT service. Many of our clients choose to work with our company because it can be tricky to pick out the best cabling equipment for your needs when there are so many different types of cabling to choose from.
When you work with Network Products, Inc., you can be sure that you're getting the some of the best cabling installation in Charlotte NC — in terms of both pricing and quality. Our team of data center and network experts can provide you with a variety of different cabling solutions for your network; because we have worked with so many businesses in so many different industries, we're always prepared for the next cabling installation Charlotte NC companies throw at us.
nCompass Cabling Systems
Premises Copper Cabling
RapidRun® Audio Visual Cabling and Interconnect System
Nelson Fire Stop Solutions
Cablofil Wiremesh Cable Tray Installation
Evolution Series Poke-Thru Floor Boxes
OptiMo  Fiber Optic Cabling Solutions
Mighty Mo® Rack Systems and Cabinet Systems
We understand that picking out the perfect cabling can be tricky, and that's exactly why our team of IT experts is here to help! We've already assisted countless of businesses in the public and private sectors implement and upgrade their network systems; and we use some of the most cutting edge technologies on the market to do so!
It doesn't matter how big or small your project is; we're dedicated to providing the highest quality products possible to fit the needs (and the budget!) of your business.
For more information about our services and products, contact us  at (888) 664-9628 (returning clients call (888) 664-9630). Network Products, Inc. is proud to provide the data center installation, security installation, and cabling installation Charlotte NC  companies deserve.