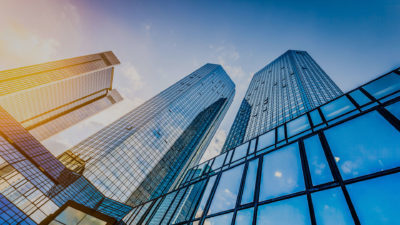 Sustainable Building, Maryland

In Maryland, sustainable buildings have gained more and more attention; however, many don't realize the full potential until after consulting with NPI Connect. This form of construction goes beyond the actual creation of the structure; rather, sustainable buildings have the ability to improve the way in which people live.
Over the next few years, the benefits of MD sustainable buildings, as well as, those elsewhere, will certainly become more apparent. At NPI Connect, we explain to our clients' the advantages of sustainable structures. These benefits fall within three primary categories which are as follows:

Environmental Benefits
Social Benefits
Economical Benefits
These categories not only depict the various contributions that sustainable buildings from Maryland have, but are also the initial foundation for companies like NPI Connect to develop a strategic plan of action. When our team plans out a sustainable building, we utilize the benefits to establish a comprehensive building life cycle that incorporates effective management of all resources.

Three Primary Advantages of Sustainable Buildings
While there are many different advantages of sustainable buildings, the following are some of the most important to consider:

The Full Amount of Building Costs Can Be Reduced
In the United States, the construction industry is worth nearly $10 trillion; yet, there are significant financial challenges. Remodelling, reworking, and efficiency-related issues make up at least 30 percent of the industry. Now, more than ever, alternatives are being considered by companies of all sizes. Sustainable buildings in MD are a part of this 30 percent, and making great strides in benefiting the environment, society, and business owners as a whole.

The overall costs of constructing a sustainable building are much less than standard buildings. This is partly to do with the need for less energy, water, and resources to complete the project. Once complete, a sustainable building will have an astounding ROI; therefore, can increase the overall value of the property and maximize profits.

An Increase in Employee Productivity
A number of studies and surveys have shown that the more environmentally friendly a workspace is, the better employees perform. It can also reduce absenteeism and generate an increased sense of happiness. In general, the better a workspace environment is, the easier it will be for employees to focus on their job and complete the tasks at hand.

A Reduction in Health Problems
According to the United States Environmental Protection Agency, the outdoor air of most cities, including Baltimore, New York, and Washington DC, is between 2 and 5 times less polluted than indoor air! This might come as a surprise, but when considering harmful cleaning products, carpets, paints, dust, and other indoor ailments that are not being circulated out, sustainable building practices may be able to reduce these things by purifying the air.

Would You Like to Know More About Sustainable Buildings?
We would be happy to explain to you our sustainable building services and options during an initial consultation. If you are a company, contractor, or individual who is interested in a MD sustainable building, please call NPI Connect today.