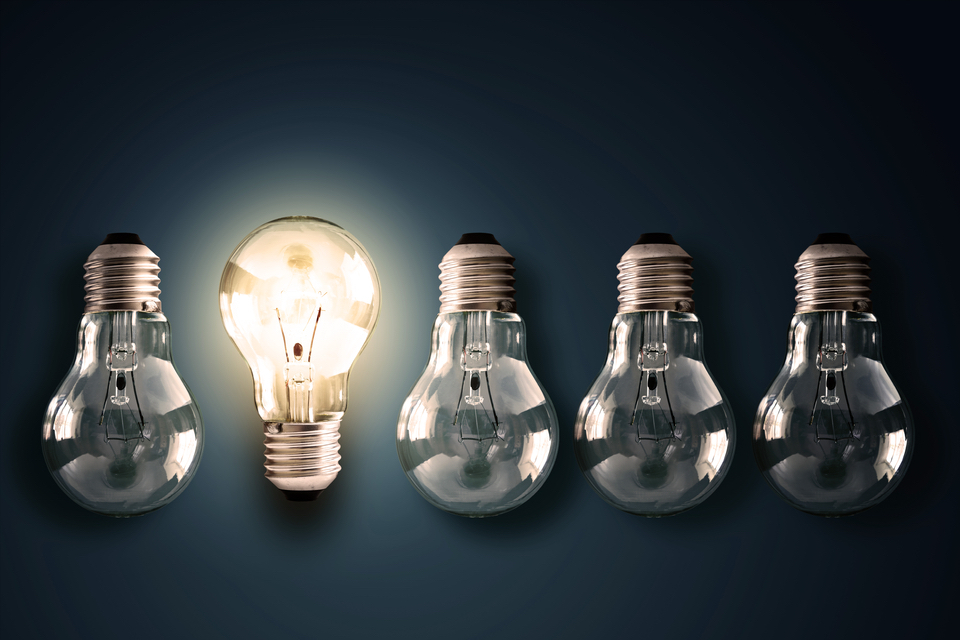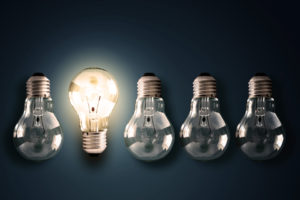 What are the benefits of smart building design – and what exactly is a smart building? These questions are not easily answered without a great deal of expert insight, but at Network Products, Inc., our North Carolina intelligent building company consultants are well versed in the technological needs of modern businesses, and, in particular, how their office spaces should rise to meet those needs.
Intelligent building design, one of the many services we offer, is an incredibly innovative way to optimize the convenience and sustainability of the average office space, data center, or similar structure. Smart building design applies information technology to the flow of a building and integrates all of its services at both a low cost and a reduced environmental impact.
What Makes Smart Buildings Smart?
Smart building design can encompass a wide variety of different automated technologies, but ultimately, what makes the building "smart" is the interconnectedness of all of its services. When each of a smart building's services is tied together in a single system, it makes the building itself highly responsive and efficient. The overall automation makes it possible for inefficiencies, potential problems, and necessary adjustments to be addressed quickly, and thereby keep the building running smoothly. It also improves communication not only on a person-to-machine basis, but also between people and between machines, and does so both within the building itself and with others outside of it.
Common Components of Smart Buildings
While a smart building is defined by the presence of a holistic system of automation, there are a few common components that tend to be present in most smart building design, mainly directed toward efficiency in both energy and productivity.
Some of these often-seen components include:
Highly optimized ventilation equipment, set to create an efficient and comfortable environment.

Balanced power consumption systems, which alter the building's electricity usage based on the lowest possible cost of power, and actually can create revenue by selling the reduced load back to the grid.

Calculated equipment maintenance, which offers automatic analysis via algorithms to find problems and mitigate them before they get out of hand.

Energy use matched to occupancy, which means that the building systems' efficiency will be attuned to the number of people present.
Even these more general elements of smart building design can make a major difference in a business's operating costs, productivity, and energy efficiency – and could potentially benefit yours, too.
Network Products, Inc.: We Understand Efficiency
Since 1986, NPIconnect, our North Carolina intelligent building company has been working with businesses to help them optimize and improve the efficiency of their buildings' infrastructures. We are passionate about helping companies accomplish their goals when it comes to embracing innovative technologies. How can we help you move toward yours?
When it comes to introducing automation in order to improve your home, office, space, or building, there are many routes to take, and we would love the opportunity to share them with you. When you're ready to discuss the next step you want to take toward incorporating smart building design into your business, give us a call today.
Is an Intelligent Building Right for You?
As an intelligent building company in North Carolina can explain, an intelligent building is any structure which utilizes automated systems to control the operating systems in the building. These systems can include air conditioning, heating, ventilation, lighting, security, and other systems. This is accomplished by microchips and sensors that collect data and then use that data to run these systems with the utmost optimization.
At Network Products, Inc., our North Carolina intelligent building company consultants have been assisting property owners and facility managers improve the performance of their buildings while saving energy and money, for more than 30 years. Let us show you what we can do for your property.
Intelligent buildings ensure that the temperature, air quality, lighting, security, and more are working at their highest efficiency level. This round-the-clock attention to the comfort level of the structure also provides an environment that promotes more productivity to those who are working inside.
Where to Begin
The beauty of intelligent buildings is they are not just for brand new structures, but can also be installed in existing buildings. This is done taking all the core systems of a building – electric meters, water meters, HVAC, lighting, elevators, fire alarms – and linking them all together into one. By linking these systems into one single network, each system can exchange information and work together. Motion detectors, cameras, scanners, and sensors are also placed throughout the building which also assist in that constant gathering of information.
How Do Intelligent Buildings Work?
The sensors that are placed throughout the building register any kind of change in the conditions of the building. For example, the sensors will register that people have left a room and the room is empty. The intelligent building system can be programmed to shut off lights in the room, as well as adjust the temperature so it is more conducive for an empty area. This can greatly decrease energy costs.
Sensors can also register if there has been any breach of security, a change in air quality, or any other issue. Facilities managers, or whoever the appropriate person is, will then be notified of the issue and can address it immediately before the situation turns into a crisis situation.
As our North Carolina intelligent building company consultants can explain, not only do intelligent buildings benefit owners, but they also benefit tenants. Being able to offer tenants the more affordable energy costs is a very attractive business feature. Imagine being a tenant running a business, knowing that air conditioning and heating will automatically be adjusted on different zones of the building based on whether or not that area is occupied.
Tenants are also attracted to buildings that provide an overall safer environment than regular structures. With an intelligent building, you are able to offer tenants the peace of mind of knowing that all systems in the building are constantly being monitored, keeping their employees safe.
In Summary
Intelligent buildings can reduce energy expenses, improve the operations of the building, increase the productivity of occupants, and provide an enhanced security and safety. If you would like to find out what type of intelligent building we can design for your property and all the benefits this system can provide, call NPIconnect, an intelligent building company North Carolina businesses recommend today.
Common Smart Building Myths & Misconceptions
Smart building design utilizes technology to automatically control lighting, heating, air conditioning, alarms and other systems in a building. Smart buildings can increase comfort and safety for occupants. However, you might have heard various untruths about these buildings.
Here are some common myths about smart buildings that the professionals at Network Products, Inc. do not want you to believe.
Older buildings can't be converted into smart buildings.

Before there were wireless networks, it usually cost too much money to convert an older building into a smart building. However, with the advances in wireless networks in recent years, it is possible to convert an older building into a smart building without breaking the bank. In fact, doing this can reduce your maintenance costs, so the upgrade is worth the investment.
The only benefit of smart building technology is reduced energy costs.

It is true that energy conservation is one of the main benefits of smart buildings. However, it definitely is not the only one. Another great benefit of this technology is predictive maintenance. The sensors can detect how the building is performing and determine if maintenance is needed or not. This will allow you to make a repair before it becomes a more expensive issue. Other benefits include improved efficiency, increased productivity and improved comfort.
Smart buildings are too complicated.

Some business owners may be reluctant to convert their building into a smart building because they assume they are too complex. However, smart building design is actually easier to figure out than you might think. In fact, you may have an easier time operating your building because everything is automated. The only complicated part about smart building is the initial setup, which is done by professionals anyway.
Smart buildings are too costly.

This is a common concern among business owners. Operating a business is expensive enough in itself. Converting a commercial building into a smart one might seem too expensive. Although the initial installation is a big investment, it's worth it in the long run. You may recoup those costs pretty quickly through operational efficiency and energy savings.
Smart buildings do not make a difference to employees.

This is one of the most common myths business owners have about smart buildings. They may assume that their workers do not care about smart buildings. However, once employees learn about the different benefits of these buildings, they appreciate them. For example, employees are concerned about safety in the workplace and smart buildings can improve security. If they feel safe at work, employees will be able to concentrate better and become more productive.
Smart buildings and green buildings are the same things.

Many people use smart buildings and green buildings interchangeably, but they are not the same thing. Smart buildings are about improving technology while green buildings focus on helping the environment. However, buildings can become green and smart at the same time.
If you have additional questions about smart building design, you may want to contact the professionals at  Network Products, Inc.

Smart Building | Frequently Asked Questions
How do smart buildings help with sustainability and the environment? 
Though it's true not all smart building design plans are green, these two things can still go hand in hand. The team at NPIconnect knows that when implemented correctly, you can create a building that works for you and works for the environment. A smart building can help save time, money, and resources by: 
Letting owners know if there are errors or updates in the system

Ensuring the technology in the building is in tip-top shape and healthy

Analyzing how you use a building and how to better optimize power and energy

Shutting off areas of a building that are not being used at certain times of the day
Technology is rapidly shifting and evolving and you can implement smart building features in your office or home so that it can better help the environment.
With so much technology involved should I expect bugs in the system or complications?
Especially if you are someone who does not consider themselves to be "tech-savvy", the idea of monitoring or working with a smart building can be a bit nerve-wracking. You may think you need to have an IT degree or that you will need to go to seminars to understand how to use your office now. However, smart building design can decrease the complications you face. Smart buildings detect malfunctions in the system and can even fix malfunctions. Though it may sound scary to have to work with a smart building, they are designed to be user-friendly so that anyone can operate them. 
Do smart buildings help with security?
You may be nervous that smart buildings may now have a new security threat: hackers. However, smart buildings can better equip you with safety features that you never could have gotten with older, non-technical designs. A smart building can quickly identify threats to protect the occupants of the building. While they are effective at mitigating risks that come with physical threats, they are also constantly working to avoid cyber threats as well. 
My building already has certain automation. Does this make it a smart building?
Not necessarily. Many buildings are designed with certain control systems, like thermostat tools or light dimmers that do not necessarily make the building "smart". Though building automation can help make your life easier and may even help you be slightly more efficient, you likely will not have the control you need to mold the system to best work for you and your company. Automated systems on their own can only go so far and can only help you be efficient up to a point. That said, many automated systems can help prepare your building for the next step. 
When you are interested in improving your building and want to learn more about how a smart building may be right for you, give the team at NPIconnect a call. We can walk you through what would be helpful and what your unique office needs are. To see what our smart building design can do for you, schedule a call with us now.