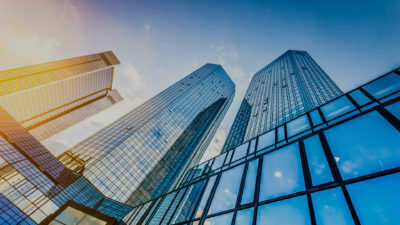 Data Center and Cabling Solutions for the Legal Industry
Searching for an infrastructure design and planning firm for your law firm? How about an IT solutions one stop shop for your law firm?  Network Products Inc. is well versed in the legal industry, providing decades of experience in infrastructure design and planning for the legal industry.   Whether it be internal communications, networking, customer relations, or any other issues, we have the solutions that will alleviate trouble-shooting and elevate the efforts of your law firm on your mission for success. Our customized legal data center and cabling solutions allow us to build a supportive platform tailored exactly to your needs. Network Products Inc. is a one-stop shop to plan, implement, and maintain business data center and cabling solutions. Our team of tenured professionals is ready to tackle the infrastructure design and planning for legal businesses everywhere. At Network Products Inc. our goal is to help your law firm achieve all of its cabling and technology needs.
Proper technology support and network infrastructure is essential for the modern law firm, and improper solutions and services can have significant implications regarding matters of security, privacy, and data management, a prevalent element in the legal industry.
For many legal practices, there are plenty of concerns, and here are the top ten priorities for IT and network infrastructure engineers in the legal industry:
1. Proper Budgeting
Understanding the type of capital required for IT and network infrastructure is challenging, especially in the legal field. It's better to have technological support that is future proof in stead of a strategy that leave yous constantly playing catch up. For example, having enough server space instead of reacting by only increasing space when the available room runs out. As such, budgeting for these long-term investments, along with required technical staff, can often be a big challenge for legal firms.
2. Internet Over In-Person
While face to face meetings are still incredibly important in the legal industry — be it with a client, expert, or additional counsel; however, many firms are adopting videoconferencing as way to circumvent the many obstacles of getting many busy people into one room. This new wave of supportive technology, while ripe with opportunity can also pose a significant challenge when developing the right network infrastructure.
3. Mobile Technology
Mobile technology, too, offers never before seen convenience; however it too poses some difficult challenges in creating the most efficient, and most importantly SECURE network and tech support solutions.There are security measures to adapt to and regulations to abide by when using mobile tech for legal practices. This is something legal IT and network engineer teams must be prepared for.
4. Security
While mobile security poses its own challenge, in the legal industry, IT faces new challenges with a modernizing world regarding traditional security methods. Law teams must keep their client information safe, so IT must responsibly protect this data from the nuanced and advanced threats occurring on a daily basis.
5. Fear of Change
The capabilities of technical support and infrastructure are advancing at an incredible rate — offering more functionality than ever to law firms. However, one major hurdle for law firms is that some may not change at all and attempt to stay static in an industry that is rapidly shifting and becoming ever more targeted for cyber attacks.
6. Data and File Management
Though it's often a feature taken for granted in an office's day to day needs, transferring files from the physical to digital is a huge hurdle for IT. The importance of maintaining and securing digital client information is important for efficient access, but brings its own risks concerning security and storage.
With the help of an experienced and cutting edge team like that of Network Products, Inc., your firm can begin to tackle the ever important network infrastructure design that will be the foundation for addressing and resolving these increasingly prevalent industry obstacles for law firms everywhere.
---
Contact NPI Today for Network Infrastructure Design and Planning!