Smart Building Systems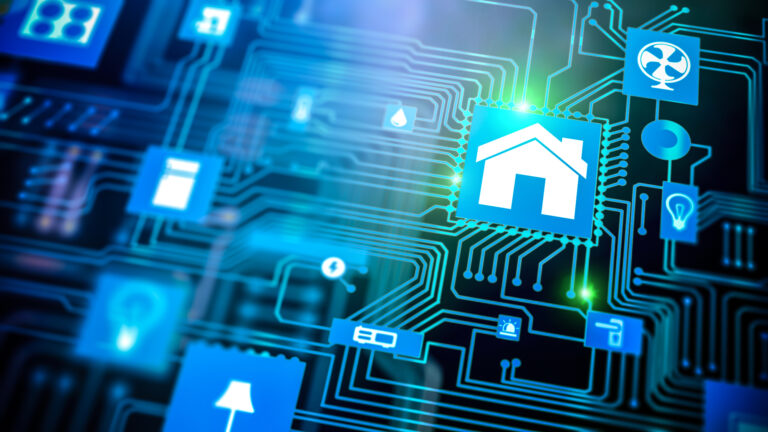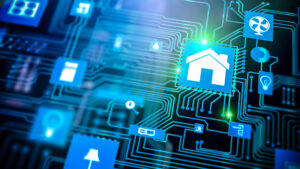 Have you ever heard of smart building systems? Perhaps you might be more familiar with the term "building automation." Inherently one and the same, smart building technology makes it possible to control a building through a customized central system. This allows for the automation of occupant comfort, reduction of energy and operating costs, and maximization of the life cycle of the control systems. NPI Connect has been in operation since 1986. We have garnered a reputation across the Mid-Atlantic as being reliable for data center design and installation as well as the implementation of smart building designs. If you are interested in smart building systems, give us a call today to arrange a consultation with one of our experts.


Table Of Contents:
Smart Building Systems Services
NPI Connect offers a range of services to our clients across various sectors including commercial, healthcare, legal, and government industries. Some of our services include:
Engineering: At the core of any facility's energy performance, the occupants' comfort is of supreme importance. NPI Connect offers engineering design services that help to develop critical systems: power, lighting, plumbing, HVAC, and safety. We work closely with our clients to determine their needs and goals. We aim to deliver a product that meets or exceeds their initial requirements.
Energy Consumption: When considering a building's performance, one must take into account its consumption of energy and the resulting costs. In an effort to conserve energy and reduce operating costs, smart building systems can be developed to monitor current energy usage and estimate savings across a monthly or annual basis. We can ensure your building is operating at maximum efficiency and make recommendations for improvements.
Low Voltage Electrical Contracting: A smart building system requires precise connectivity. Our trained and certified technicians at NPI Connect can install low voltage systems including fire alarm systems, CCTV, access control, and so forth. After discussing your integration needs we can provide you with customized smart building systems that are easy to manage on-site or via a remote device such as a cell phone.

Other Services Available from NPI Connect
It may be difficult to know what type of smart building systems you need which is why you should consult a professional at NPI Connect. Some additional services you might be interested in may include:
Full room automation

Information security control

Alarms and security management

Hot and chilled water system control

Air handling management

Heat management

Blind control systems

Lighting control systems

Occupancy control
Learn More About Smart Buildings! 
When you are considering implementing smart building technology in your building, you understandably want to learn ways that this kind of building can help you and help the other people who work in your building. Utilizing smart building technology can help you run your business better and make it more energy-efficient. Though it is not a simple process to set your building up as a smart building, you will quickly see how it can benefit you. Want to learn more about smart buildings? Read on. 
Are there challenges to creating smart buildings? 
When you are considering making your building a smart building, you understandably want to know if there are any challenges involved. One challenge is that there is no one, out-of-the-box system for everyone. There are different standards and different ways of implementing smart buildings and it can be hard to know which system is right for you. Another challenge is making sure you are working with someone who will take the time to get to know your needs. NPI Connect does just this. To give you a product and a service you are happy with, we work hard to know precisely what will work best for you. 
What kinds of benefits do smart building systems offer?
As buildings get smarter and smarter, you can know that we are working hard to continue bringing customers a product that is cutting edge. Smart buildings can:
Continue learning.

When you deploy smart building technology, it doesn't mean that you have a system that is set in place. Instead, this kind of technology keeps learning and growing as your business grows. If you have meetings in a particular area, it can remember this and save your preferences.

Create a healthier workplace.

When it comes to your building, you may not realize what kind of harm it can do to you and your employees. Smart building technology can sense when air quality is poorer and send alerts to increase air quality. It can also sense when lights need dimmed or brightened to help keep your employees satisfied and help reduce eye fatigue.

It can reduce energy consumption.

You may not realize how much you are wasting on energy every month until you drill down on the numbers. When you have a smart building, it can begin gathering data on where you can reduce your energy consumption and make changes. Are there areas of your building that are used less often? It can be programmed to reduce the ac and lights in that area for a certain period of time.
Smart Building Systems for Retail Stores
Are you a retail store owner? If so, what if the door of your store could unlock itself when you arrived? After you entered, perfectly toned lights turned on, signifying the HVAC system is in working order. On a warm sunny morning, the air conditioning kicked in and began to reach the comfortable temperature range you previously programmed for your shoppers. This is only a fraction of what smart building systems for retail stores can do. 
Smart Building Systems in Retail Stores
Smart building systems in a retail store can help with management, organization, structure. It can reduce operating expenses and add to the comfort levels of shoppers and workers. NPI Connect has installed custom smart building systems in hundreds of retail stores including:
Department stores

Grocery stores

Supermarkets

Warehouse retailers

Specialty retailers

Convenience retailers

Discount retailers

Mobile retailers
Energy Management in Retail Stores
Owners and management of a retail store do not have time and money to waste on the costs of operating the building. A smart building system comes with various automation settings that can dim the lights or adjust the temperature of the building based upon the occupancy or time of the day. Every type of room, including restrooms, storage rooms, sales floors, and basements can be automated so that energy is consumed on an as-need basis. 
Reliable HVAC System
Generate more profit by ensuring your customers have the most comfortable shopping experience possible. A smart HVAC system can be critical to retail stores and works with you to make sure all areas of your store are set at the right temperature. 
Video Surveillance
Smart building systems can incorporate state of the art video surveillance that allows you the monitor any area of your retail business. You'll get a 360 degree view of the designated space. You will also be able to remotely watch the live video feed, and contact security or policy immediately if a breach occurs. 
Fire System
It is prudent that you have an efficient, modern fire system in place. This not only protects occupants but also valuable assets such as your merchandise. Our smart building systems can include a smart fire system that notifies you of a fire, contacts the fire department, and informs you of any malfunctions in the equipment (i.e. sprinkler system). 
Structured Cabling
A smart building system cannot run efficiently without the right cabling. The team at NPI Connect can help you to lay structured cables for phone and internet lines, a sound system, credit card machines, or more. With this in place, you can feel confident in knowing you will get the most out of the technology. 
Additional Features of Smart Building Systems for Retail Stores
Alarm system notifications

Panic buttons

Silent alarms

Access control systems 

Intercom systems

Mass notification systems

+ More
Smart Building Systems
As a building owner you may have heard that you should look into smart building systems but if you don't know what those are, then what do you do? Like many things that have gotten smart in the recent years, smart buildings are about giving you as much control as possible over the building's environment and operations. There are numerous advantages that come with considering a smart building and it is no wonder that 70% of organizations are headed towards investing in smart building technology.  If you are looking to head towards that hen you need to find a way to do that. But how do you start your journey in making your building into a smart building? 
Getting Started With Smart Building Technology 
The simplest way to turn your facility into a smart building is to partner with an IoT technology company. NPI is one of those companies that specialize in taking your building, old or new, and turning it into a smart building. Any company that you work with should first and foremost be concerned with your goals as the building owner. This means that if you want to start small to solve a single problem or implement a broader solution, then they should focus on achieving your objectives and not sell you more than you need. 
Here a some of the things to consider when looking for a smart building technology company. 
Does the offering include an advanced analytics platform?

There are some companies that are only going to provide you with sensors and a dashboard, but often that isn't enough. While you can easily collect building data and see it, you are missing the analytics component. A lot of the data you collect will go to waste if you don't have some understanding of what is being presented to you. When you are looking for a company make sure they offer you a way to see the analytics to help turn your data into actionable insight. 
Do they have subject matter expertise in the smart building technology you need?

If you are trying to solve a particular problem then you should make sure your partner has the experience in that IoT application. An experienced company will not only have a variety of subject-matter experts on hand but they will also have the ability to have more operational models that they can build into their analytics platforms. 
Finding the right company for you is important for the success of your smart building. If you are looking towards different goals you should find a company that is willing to listen to you and help you reach that goal. No matter if that is making sure you have healthy indoor air or if you are working towards LEED or WELL certification, your company should be able to help you with these goals that you have.  If you have more questions about the various smart building systems then don't hesitate to reach out to NPI Connect today to learn more.  The first thing you should do is read up on all of the benefits that come with owning smart business home systems from NPI Connect. If you're like most people, you probably already know that there are plenty of benefits to having a smart home system installed in your home. You can control everything from lights to temperature, security systems and more right from your phone or computer. But did you know that there are also some other benefits that might surprise you? Here are just five things every homeowner should know about having one of the NPI Connect smart building home systems:
1) Your Home Will Be Safer
Your life can be made easier by installing an alarm system with your NPI Connect smart home system. You can easily arm or disarm your alarm from any location using your smartphone or computer via an app or web portal. This makes it easy for you to make sure everything is locked down for the night or if someone unexpected comes over unexpectedly. Plus, if someone does break in, they won't be able to turn off your alarm without disabling it first!
2.) Lower Energy Costs
A smart building system from NPI Connect uses sensors to track your home's energy use, which can help you reduce your utility bills. For example, if you have an adjustable thermostat and it senses that no one is home, it will automatically turn down the temperature so that you don't waste money heating an empty house. And when you leave work late at night and forget to turn off the lights and television, a smart system will do it for you.
3.) More Convenience
Smart building systems from NPI Connect allow you to control many aspects of your home remotely from any computer or mobile device. You can open the garage door, turn on the lights, and set the temperature before you even get home from work — all from your smartphone or tablet!
4.) Better Security
A smart system can monitor all aspects of your home's security and alert you if something is amiss — whether there's an intruder in your bedroom or someone broke into your car outside. It can also send alerts if there's a carbon monoxide leak in your house (a common hazard among older homes) before anyone gets hurt by the deadly gas.
5.) Hot and Chilled Water System Control
Save money on heating costs by using this service to turn up the temperature when no one is home and turn it down when everyone comes back from work or school. It will keep your home at perfect temperature all day long without having to do it manually yourself! Regardless of whether you're using NPI's system or a competing brand's, NPI Connect is designed to help you to understand the benefits and differences from an owner/insurance point of view. Our goal is to provide some clarity about what our systems can do for your home, but with that said we have also stuck to providing unbiased research and giving our own views across many key case studies and clients we have come across over the years.
How important is it to monitor a building's systems?
Smart building systems are gaining traction in today's world, but there is still a great deal of confusion as to what they're capable of achieving. Many realize that a smart building is energy efficient and reflects cutting edge technology. At Network Products Inc. (NPI), we recognize the power of a smart building when its inherent ingenuity is fully leveraged. To that end, we help customers design, build, and maintain a custom smart building solution that meets their unique needs. Monitoring a building's systems is imperative for maximizing its efficiency. A smart building makes this process fairly easy, and in fact, it incorporates automation technology to maintain optimum efficiency. This includes:
·         Heating systems
·         Ventilation
·         Air conditioning
·         Lighting
·         Security systems, smoke and fire alarms
How is a smart building system designed?
To enable maximum efficiency and the ability to monitor the building's system, NPI considers a customer's full suite of needs and workflow when creating solutions. Our technicians sit down with a customer's staff to determine needs, goals, and ideal scenarios. This may include the need for a cold room to house sensitive and heat-generating computer servers. Seasonal variances in exterior temperatures must also be considered as the fluctuations will affect interior temperatures as well. The same is also true for lighting; a smart building will take into account shorter winter days when more lighting will be required as opposed to the long days of summer.
Ultimately, a smart building not only enables a company to work smarter and not harder, it allows its only operations to work at maximum efficiency. At any time, automated systems can be manually overridden for emergencies or on occasions such on company holidays when employees will not be in the office. The smart building systems can also be modified and scaled to match a company's growth or downsizing efforts.
NPI serves a wide range of customers and demographics. They include commercial customers, government customers, legal customers, healthcare customers, education customers, among others. Talk to us about your company's vision and goals. Whether you have one location, a far reaching campus, or satellite offices across continents, NPI is here for you.
Can a smart building incorporate new technologies over time?
As a company's needs grow and change, so too does technology and the options that become available over time. When NPI creates a smart building solution for a customer, we take into account the fact that despite using the latest technology, there will eventually be upgrades available. For this reason, as much as is practical, we design smart building systems to be compatible with future options. This will reduce future costs and in many cases, it makes it possible for a company's internal staff to make the changes necessary without having to hire outside IT contractors.
Call NPI Connect to Get Started on Smart Building Technology
Whether you have a small building that needs to be brought up to date with modern technology or a large, multi-office facility, NPI Connect can help. By integrating smart building systems you can decrease the time you spend in managing the building, reduce your overhead, and make the facility more user friendly. If you would like to know more about smart building systems and how they are designed to meet current and future needs, call NPI Connect today.
If you are considering taking advantage of the technology offered by a smart building, call NPI Connect today for a free consultation to learn how we can help your company reach your goals.