Data Center Installation Gaithersburg MD Can Turn To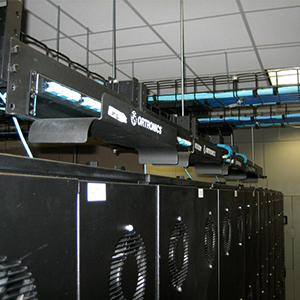 When looking for the best data center installation Gaithersburg MD customers know they can come to Network Products, Inc. for exceptional service. Our team of data center installers understand that it's not always easy to install a fully-functional data center that can also be flexible and customizable to fit your needs as your business grows.
Managed installation services are a great way to ensure that you are receiving the best quality equipment possible without sacrificing security. Our experienced service technicians ensure that every piece of your data center is put into place securely so that your business can operate smoothly.
When you're searching for a data center installation Gaithersburg MD businesses know and trust, here are a few things to look for:
Experience is key when it comes to a great installation service. Many companies only have experience working in the private sector, but with Network Products, Inc., you can be sure that our technicians have had experience installing data centers for businesses in many industries in both the private and public sectors.
We have all the expertise needed to install your data center — but we're more than happy to work with you to create a customized center as well! We understand that every business has different needs and that you may already have plans in place for what your data center should look like.
We can address data center installation software and hardware alike, paying attention to the small details just as much as we manage the entire system as a whole. This includes (but is not limited to): building control rooms, anchoring cabinets, installation technical equipment and furniture, installing cable power distribution units, and managing cable systems inside cabinets.
At Network Products, Inc., we firmly believe that we're one of the best at data center installation in Gaithersburg MD for a business like yours. We function as a "one-stop shop" when it comes to data center installation and project management, and we're proud of it!
For more information on our data center installation Gaithersburg MD services, contact us by phone or online.
Data Security Installation Gaithersburg MD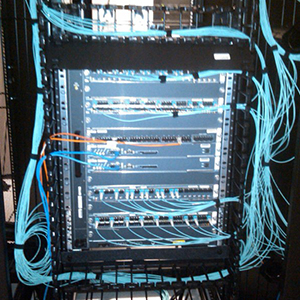 Providing the data security installation Gaithersburg MD businesses need are another essential part of Network Products, Inc.' services. Our data security analysts take this service very seriously — after all, it's important to protect your information after you've stored it all!
A good provider of data security installation in Gaithersburg MD will understand that it's important to protect data before anything happens to it; this is called data loss prevention (DLP), and it's something that every organization should incorporate after installing a data center. It's important that you have a system in place that can protect your data regardless of whether it's located on one of your own servers or on an off-network server.
There are many different factors to consider when it comes to implementing a solid data security plan. You'll have to consider things like which data you want to protect, where you will store backups of your data, if you will treat sensitive and confidential data differently, who will have access to this data, and what your plan of action will be if there a security concern.
There are several ways that a company can address data security installation Gaithersburg MD businesses rely upon. At Network Products, Inc., we know that installing physical security features into a data center can be incredibly effective. Our team of IT experts always make sure to follow a standard set of data security best practices:
Installing data centers in optimal locations to ensure minimal risk of data loss
Avoiding windows and other interior environmental features that may contribute to data loss
Creating optimized data center designs using the natural landscape to ensure the most protection possible
Whether your business operates in the legal or medical field, whether you are part of a government agency or a private business, our IT experts have the expertise to make sure that your data center is secure. Be sure to check out our website for more information on our data security installation Gaithersburg MD services!
Cabling Installation Gaithersburg MD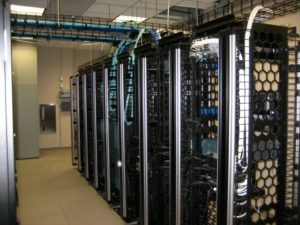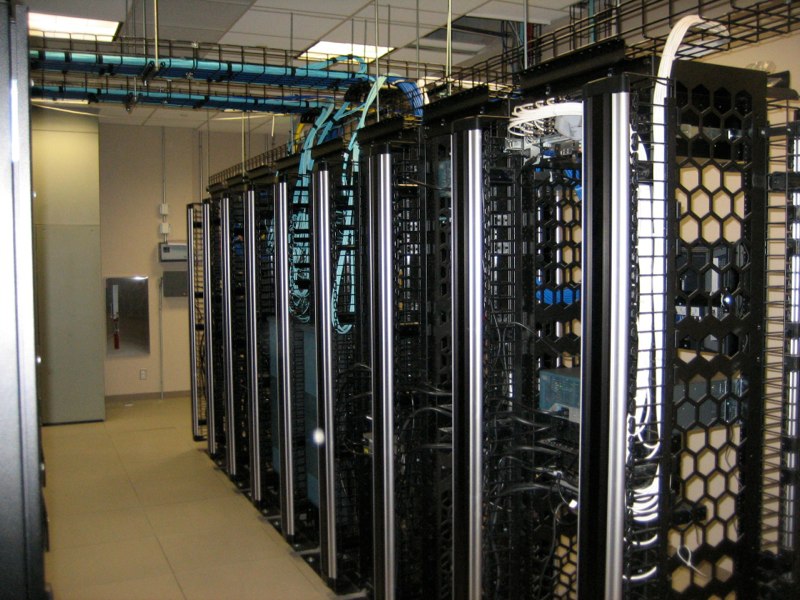 Providing essential cabling installation Gaithersburg MD businesses rely on is a major part of what makes our company a great choice for local businesses. Take a quick look at the list below to see a sampling of what our cabling installation and maintenance services look like:
nCompass Systems: High performance cabling systems that focus on exemplary warranties and sustainability
Premises Copper Cabling
Audio Visual Cabling: Using the high-performance interconnect system RapidRun®
Fire Stop Solutions: Using Nelson Fire Stop Products to protect cabling and data centers against against fire, smoke, water and explosions
Cable Tray Installation: Using the Cablofil Wiremesh Cable Tray concept to provide the maximum amount of support
Poke-Thru Floor Boxes: Using the Evolution Series Floor Box for connection and A/V cabling
Fiber Optic Cabling: Using OptiMo fiber optic solutions for a fiber optic cabling system that is easy to design and durable
Rack Systems and Cabinet Systems: Using Mighty Mo® cabinets and racks, Mighty Mo cable management, and Mighty Mo GX cabinets — Quite possibly the most important part of any good cabling installation project!
All of the cable management solutions that we provide are part of our cabling installation Gaithersburg MD businesses depend upon. We understand that network security is of the utmost importance and cable management is just one piece of the puzzle. Choosing the right cabling for your organization's needs can be difficult when you aren't familiar with the different types of cables. Our exceptional skills and expertise in this area have made Network Products, Inc. one of the most trusted names for cabling installation in Gaithersburg MD.
---
Contact NPI for Data Center Installations in Gaithersburg MD
For more information about all of our services and products, feel free to browse through our site or call us up at (888) 664-9628 (or (888) 664-9630 for returning clients). Network Products, Inc. is proud to provide data center installation, security installation, and cabling installation Gaithersburg MD businesses need to operate smoothly.