Cutting Edge Data Center Installation Lexington SC Needs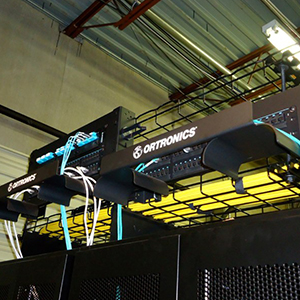 Network Products Inc (NPI) first opened its doors in 1986. Our team has over 30 years of industry experience in data center installations. This is remarkable considering the extensive and complex collection of moving parts required of a successful data center installation. From design to the installation of every cable and outlet, NPI is an industry leader.
The most demanding data center installation Lexington SC associates with government clients begins with NPI. Today's threat level assessments are higher than ever. The onus of responsibility on America's government institutions is heavy. NPI proudly shares that burden. Our team has dedicated their professional lives to protecting our country's data assets. Beginning at the local level, with every data center installation in Lexington SC in which we are involved, we design and build to the highest standards.
Our clients also include educational institutions and healthcare facilities. Designing and building secure data center installations is what we do best. At NPI, we leverage cutting edge technology to ensure that our data centers do not age out before their time. Not only would replacing them be an expensive endeavor, it puts existing data networks at risk. Data centers are not lone operators, rather they work as individual pieces in a complex network of data centers around the world. NPI considers it our duty to make sure we are not the weakest link when it comes to data center installations. Each and every design component is carefully considered, tried, and tested before being put to use in a real world scenario.
Our planners, engineers, and installation technicians proudly recognize our responsibility to the user community at large, and to the world in general. Contact NPI for data center installation Lexington SC organizations and businesses turn to when they want the job done right.
Engineering Data Security Installation Lexington SC Can be Proud Of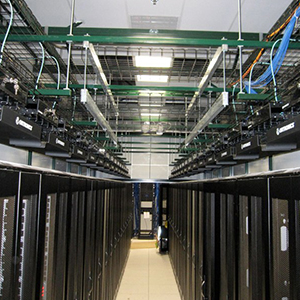 Our top-of-the-line staff at NPI is full of highly trained security installers, with the certifications and thorough education that today's threat level demands. Any data security installation in Lexington SC is not an isolated piece of a vast network; it is part of an integrated net of worldwide traffic. There is no such thing as a standalone data center, and as a result, data security must take all threats into account and take them very seriously.
Security breaches can be sourced to aggressive intruders, or they can come from poorly maintained or designed data networks. Hackers regularly probe for holes in network security, and the threat is constant. A robust data network is an impossibility if it is not designed and implemented with highly trained precision from the start.
NPI has provided industry leading data security installation Lexington SC has relied on for decades. When our work behind the scenes is not noticed by most users, we consider that a success. It is usually only when disaster strikes that the machinations behind even seemingly simple data transactions become known to the general public. How many people were aware of Payment Card Industry (PCI) Data Security Standard compliance before their sensitive information may have been compromised in the checkout line? And yet, these are all moving pieces of the same puzzle. We design those pieces and make sure that not only do they fit together, but they work well with other pieces of the worldwide network.
Avoiding catastrophic security breaches begins with the highly specialized knowledge that NPI offers for their clients. Our successful history is hard earned, and our future as a company demands we never waver in our commitment to our clients. We strive for perfection every day, and nobody is more demanding of our staff than we are. Make an appointment today with NPI to discuss your needs for a data security installation Lexington SC trusts for a long term solution.
Cabling Installation Lexington SC Businesses Choose First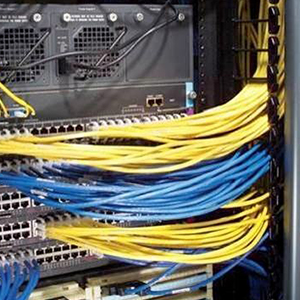 As a full service data services company, NPI is quite often the only real choice for cabling installation Lexington SC firms consider. Getting the job done right, the first time, is a challenge; but it is imperative when it comes to cabling installations. The labor intensive nature of cabling demands that scalability is taken into account from the design to the installation itself, and even beyond to maintenance considerations.
Firms that offer cabling installation in Lexington SC know that, to be successful, they need to hire and train experienced staff with a level of know-how that matches the demands of an industry that is in constant flux. Our design and engineering staff members work constantly to stay current in all manner of cabling installation — from network data needs to building design codes and requirements to meet security standards.
Our team of cabling installation technicians have the full support of our engineering and design staff at NPI. We work together to provide our clients with the highest levels of service, product, and quality which results in new client referrals as well as many repeat customers. As a full service company in the data installation field, we are interested in building long term relationships to serve our clients diversified needs. Our familiarity with your business can help us help you achieve your goals for less than what many of our competitors charge.
---
Data Center Installation Lexington SC Can Rely On
Contact NPI today – we are a premiere choice for cabling installation Lexington SC businesses consider first.