Data Center Installation Raleigh NC Can Count On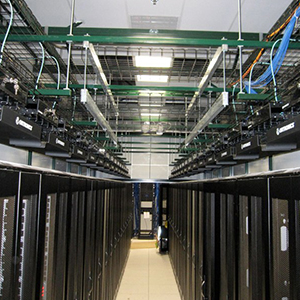 Network Products Inc (NPI) is a premiere data center installation Raleigh NC customers have relied on since 1986. Our clientele are among the most technically diverse and technologically demanding users in healthcare, transportation, government, education, legal, and enterprise companies.
Ours is a data center installation Raleigh NC professionals have worked with to help their businesses grow. We specialize in designing and building infrastructure that scales to your needs, not ours. We recognize that success is driven by demand and satisfaction, and the ability to scale with economy of size and cost. NPI offers a solid return on investment because we do not sell you what you do not need. And we will not support you with anything less than what is needed to get the job done right.
The best data center installation in Raleigh NC is one that will accommodate your company's needs which include operating hours, hardware and software demands, customer service, and data needs. NPI offers all of that at a competitive price and an industry standard service level agreement.
NPI uses industry-recognized reliable hardware and software for optimum network performance in high density applications such as the Mighty Mo® cabinet series. Top of rack solutions feature Mighty Mo waterfalls and a universal mounting. The benefits of our top of rack solutions include improved airflow and cooling which is of critical importance for rack mount servers. Our temperature controlled environment meets or exceeds the industry's highest standards for data centers.
Contact NPI for a custom quote and for information about how we can help you. NPI is the data center installation Raleigh NC businesses and organizations count on to help keep their operations running uninterrupted and problem-free.
Data Security Installation Raleigh NC Needs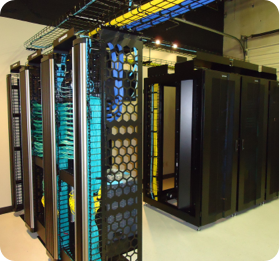 Cybersecurity and network protection are not just buzzwords; they can mean the difference between success and total failure. They can also mean the difference between mission achieved and catastrophe. Raleigh is a large city that demands robust technology to serve its community, as well as a data center architecture that is capable of maintaining a high level of security. Threats can come both from within and without; from near and from far away. NPI boasts a highly trained staff that is adept at recognizing and identifying a vast array of threats, and will install the proper safeguards to deter those threats before they can become a problem.
The best data security installation Raleigh NC should rely on is a kind that NPI offers their customers every day, all day, even when your window sign says "closed". The most reliable data security is always in motion, and always working. Data security is a moving target and we work hard to always stay on top of it. We do our job so you can do yours and your data stays secure, and your customers stay blissfully unaware of what goes on behind the scenes. We know we are doing our job right when nobody is questioning why things are going wrong. We anticipate problems and threats before they happen, so that we can take a proactive approach to neutralizing them.
Data security installation in Raleigh NC is a growing concern, and one that NPI takes seriously. Threats are ever present and lurking, demanding infrastructure system solutions that only a company with experience will understand how to design from the ground up. Contact us for your free consultation. We can help you. NPI is a top choice for the type of data security installation Raleigh NC needs to keep businesses moving in the right direction.
Cabling Installation Raleigh NC Businesses Choose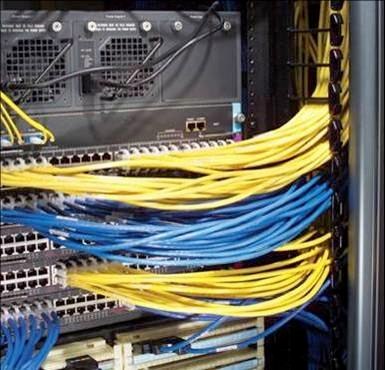 Proper cabling installation in Raleigh NC is an important component of a long term and cost effective infrastructure design. If done improperly, with sub-quality materials, or without consideration toward scaling, it can be a company's largest long term cost. The last thing you want to do is to have tear out existing cabling and replace it. Once in place, a tear-out and replacement will be a bottom line nightmare; both for you wallet and your ability to keep productivity up. It needs to be done right the first time, and NPI's installers will know how to do it the way it should be done. This will maximize your return on investment and minimize the risk of incurring extraordinary costs on avoidable infrastructure expenditures in the future.
NPI has chosen Ortronics fiber optic solutions for their optimum performance and reliability. With a large selection of density options, you can choose between factory or field terminations, and standard or premium performance. If your equipment type is trunk cable, fibre cabinets, or a HiLoc mounting panel, we likely can find the perfect solution for you.
NPI offers fiber optic cabling solutions such as OptiMo, which is optimal for local area network applications as well as for enterprise and storage area networks or data centers.
Our product line includes a full array of fiber cassettes, from Infinium High Density MPO-to-LC Cassettes to Momentum 2 modular fiber optic pre-terminated cassettes, and much more. Our fiber product manufacturers include Quiktron and Ortronics. In addition to fiber cabinets, we offer rack mount, HD patch panel, and surface mount systems. All of products are high quality and designed to last. NPI is the premiere company for cabling installation Raleigh NC has come to recognize as reliable and professional.
Data Center Installation Raleigh NC Can Trust
Call us — it is no surprise that NPI is the cabling installation Raleigh NC customers choose again and again.