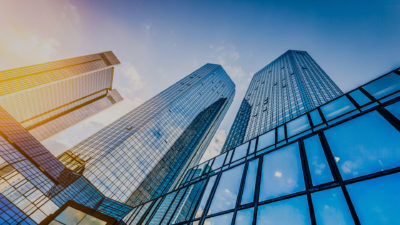 Intelligent Building Company Maryland

In the broadest definition, an intelligent building in Maryland is a building that can think and do things on its own. It is capable of doing things for you without you having to ask, helping you accomplish tasks, and anticipating your needs. It is able to adapt to multiple parameters and can affect systems to better suit its needs. Buildings have many clever, complex systems working inside them but typically, the systems do not work together. When a building's systems don't talk to each other, the results include lights getting left on when no one is there or heating a building in summer because it has not been otherwise.

Intelligent buildings work to integrate various systems throughout the building so, for instance, if no one has been in an area for a set time limit, the lights will go off and conserve energy. Network Products Inc, an intelligent building company in Maryland has extensive experience in working with commercial real estate owners to find the technologies that will work together to create an intelligent building.

When a building is used, a lot is expected from it. For example, we demand a building to:

Provide enough lighting to move safely in the building and complete tasks
Be cool when it is hot outside and be warm if it is cold
Have enough power so all of our devices will work
Provide a safe environment
Be able to connect to the internet
There is a different building category of service that supports each of the above functions. These purposes could be defined as convenience, productivity, security, and comfort. For a building to be habitable in today's society, the building must feature systems that allow for these four purposes. A system in a building could utilize various purposes. For instance, electricity would be categorized as comfort and convenience, while WiFi could be classified as productivity, convenience, and security.

Would it be better if buildings were smarter?
Especially in the commercial building space, if buildings were intelligent there would be tangible benefits. As a Maryland intelligent building company can attest, these benefits for commercial buildings would include lower maintenance costs, increased rental income, and lower label costs.

When buildings become more intelligent, its systems can work together towards the four purposes: security; productivity; convenience; and comfort. Here are some examples of the possibility of what buildings could be once they become more intelligent:

Security: A building would be more secure if it could let off a shelter-in-place alarm that automatically was triggered when the building could detect an active shooter. The building could go even further and alert authorities as well as tell the staff why they are in a shelter-in-place. It could also set off door locks to ensure the shooter could not get any further into the building.

Productivity: A building would be more productive if systems could diagnose their own problems and send reports straight to the maintenance staff. If systems could diagnose themselves, they could directly file a report for maintenance and order their own parts.

Convenience: A building would be considered much more convenient if it could automatically alert staff if the air conditioning was not working in a specific conference room and placed itself as unavailable. The staff would then know to go to a different conference room instead of spending the entire meeting either too hot or too cold.

Comfort: A building would be more comfortable if the lights could change colors based on the time of day outside.

With today's technology, there are more and more systems to integrate into a building to make it intelligent. If you are looking to make your building more comfortable, secure, productive, and convenient for yourself and your tenants, you need to work with an intelligent building company Maryland clients recommend. Contact Network Products Inc today for a consultation.