Understanding the Internet of Things in Maryland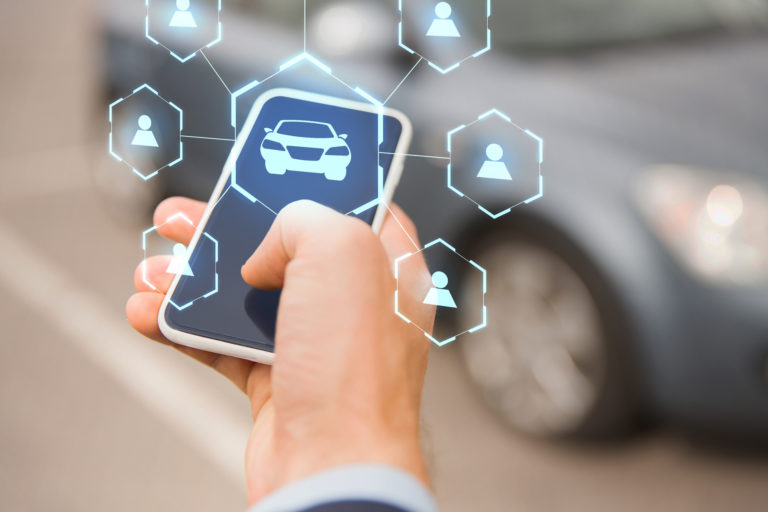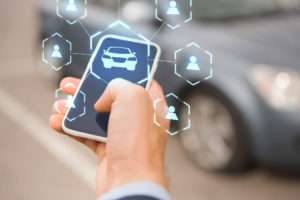 The Internet of Things, also known as the IoT, is a new technology that is heralded as being the next industrial revolution. The radical changes and shifts that the IoT will bring forth is something that many people are thrilled about. In a nutshell, the Internet of Things is an extension of connections between people and digitally connected things, such as computers. These digital devices have the ability to measure and report data which can include basic numbers to relatively complicated findings, or multiple streams of data at the same time.
While you might have heard about the Internet of Things in Maryland, you may not be familiar with the idea of it. In a very simple explanation, the IoT is a reference to a virtual connection between things, people, animals, processes, and the environment. It describes everything in an environment and communicates this without human interaction. The Internet of Things in Maryland can be highly beneficial to the lives of human beings; however, there are concerns that should also be addressed.
Advantages of the Internet of Things
The IoT Can Improve Communication – IoT encourages communication between digital devices, and it can do this effectively through constant connection and transparency.
Automation – Today, there is an increase in objects being connected and controlled digitally, centrally, and wirelessly. These machines can communicate with one another; thereby, improving their efficiency and output, and without the need for human intervention.
Better Information – Information can help anyone to make the right decisions. Whether it includes what your kitchen is running low in, or whether your business has stocked enough supplies for the next month, knowing can save time and money. The Internet of Things in Maryland can provide this information for you.
Monitoring Current Situations and Environment – The IoT is very adept at monitoring. For instance, it can tell you what the air quality in your room. Much of this information would be difficult, albeit tedious, for humans to collect, but the IoT can perform this task with ease.
Time and Money – The IoT Maryland can save you an enormous amount of money and time, and today this is a major benefit. Even with the initial price tag of monitoring equipment, you will save money over time.
Disadvantages of the Internet of Things
International Compatibility – At this time, there is no international standard of IoT, and the compatibility of the equipment. Most likely, as the popularity of IoT grows, this will be overcome; just as it was with the USB, Bluetooth, and other technologies.
IoT Systems Are Complex – Due to the complexities of IoT systems, there is a greater possibility for failure. For example, if you are running low on a grocery item, and a message notifies you and your spouse, and you both purchase that item, you have now doubled your needs. Whether or not this might affect you will depend on the circumstances. Another possible error could include, for example, a bug that leads to automatic ordering of the grocery item every day, or until you notice.
Privacy Concerns – When you use IoT in Maryland, there is a huge amount of data being transmitted. When this happens, you may lose some of your privacy. It is possible to encrypt this information, but nothing is 100% secure. This is important to consider, especially if you are concerned about other people finding out about personal things in your life.
To learn more about the Internet of Things in Maryland, or smart building systems, call NPI Connect.

Energy Efficient Smart Homes
Many people believe that smart homes are frivolous, not worth the time or expense. This couldn't be further from the truth. A smart home that utilizes internet of things in Maryland has many redeeming qualities, but perhaps one of the biggest draws that many people are not aware of is how energy-efficient smart homes can be.
What Is a Smart Home That Uses Internet of Things in Maryland?
Although versions of smart homes have been available for a few decades, they are more accessible than ever, thanks to the internet of things technology. We can retrofit any home or building with smart home technology that can include:
Security Systems
Audio and Video Systems
Lighting
Appliances
Electronics such as computers and televisions
HVAC
Window Coverings
Yard Irrigation
Our services are available to retrofit both current and new homes for Maryland internet of things technology capabilities. Call us today so that we can customize a plan for you.
Energy Efficiency
Today, many are working to reduce their carbon footprint. Equipping your Maryland home with internet of things can help to aid in some of that. Not only will it reduce your energy output, it will also reduce your energy bill. One of the initial ways to start the process is with an energy audit to determine how much energy your home uses and how efficient it is. Your home or building will then be assigned an energy score along with suggestions for improvements. Making recommended improvements will result in cost savings over time.
Smart Home Features that are Energy Efficient
There are a number of smart home internet of things that can help to make your space energy efficient.
Smart Hub: This gadget will allow you to control all of your smart building's features from your tablet or smartphone. You will be able to control your thermostat, lighting, and audio all from one convenient location. This gives people the capability of conveniently reducing their output of energy.
Smart Thermostats: have one of the greatest impacts on making your home more energy-efficient. A smart thermostat allows for you to program daily temperature settings in efforts to reduce your energy. Over time, it will pick up on your daily habits and make adjustments accordingly.
Lighting: With the ability to turn lights off from a smart device, you can ensure that you haven't forgotten to do so when you are away from your home.
Electrical Outlets: By installing smart electrical outlets you will be able to reduce the consumption of energy when you are away from home. These outlets can be used for areas where appliances and electronics are plugged in to help reduce the energy output when they are not in use.
To learn how internet of things in Maryland can improve your family's life, call NPI Connect today. During our meeting, we will be able to answer any additional questions you may have. We can also provide you with further information regarding savings that could result from having an energy-efficient smart building or home.