The Future of Intelligent Lighting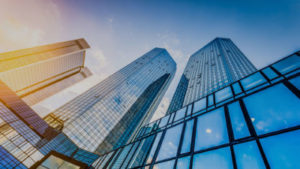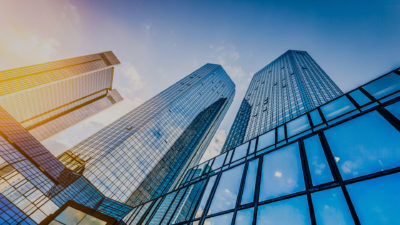 At Network Products Inc., we offer cutting edge technologies in smart building design and installation. We strive to bring our clients the most innovative solutions in the most cost-effective and efficient way. And while there are many ways to bring your company's networking to the cutting edge of technology, likely one of the most exciting and innovative ways is through LED PoE (Power-over-Ethernet) lighting. As a top LED PoE lighting company South Carolina trusts, we're ready to help you gain efficiency and control in your lighting network.
Basic Functions of Lighting
While light, at its most basic, dates back to prehistoric times with the discovery of fire — providing both safety and productivity to early humans, PoE Lighting technology can help us take those basic functions to whole new level.

We have known for decades that poor lighting in commercial spaces and workplaces has negative impacts on safety, performance and productivity. And with employee costs commonly making up about 90% of a company's total expenses, don't you think we should be taking better care of our investments? Many scientific and medical studies show that when employees are given the opportunity to improve their personal work-areas, over 50% wish to improve the lighting first and foremost. With the help of an LED PoE company South Carolina trusts, this wish could be made a reality without busting the budget of the business. By harnessing the power and efficiency of LED PoE Lighting and making it directly available, we can take merely adequate lighting and transform it to personally optimized lighting.

Personally Optimized Lighting
By offering a menu of highly customizable lighting options directly to employees or workspace manages, the basic capability of changing both the color and intensity of the light empowers the employee to "dial in" their lighting to changing tasks, as well as their personal preference to the ambiance of the work-space — thereby increasing productivity, as backed by numerous scientific studies. Enhance the performance and well-being of the people your company has invested so much time and resource into, and help bring your commercial space to the cutting edge of innovation with a top LED PoE lighting company in South Carolina.
The Future Benefits:
Adapt easily to the changing needs of any user

Use all sources of light efficiently and effectively

Function as true systems, fully integrated with other systems rather than as collections of independent components

Create minimal impacts on the environment during their manufacturing, installation, maintenance, operations, and disposal
Contact a Trusted LED PoE Lighting Company in South Carolina

Sometimes history is the best predictor of the future, especially when it planned to be, and it appears LED PoE Lighting is poised to be the next big advancement in commercial space innovation. Expect more from your lighting system. Much more. Contact the professionals at Network Products Inc. for an LED PoE lighting company South Carolina businesses rely on, today.