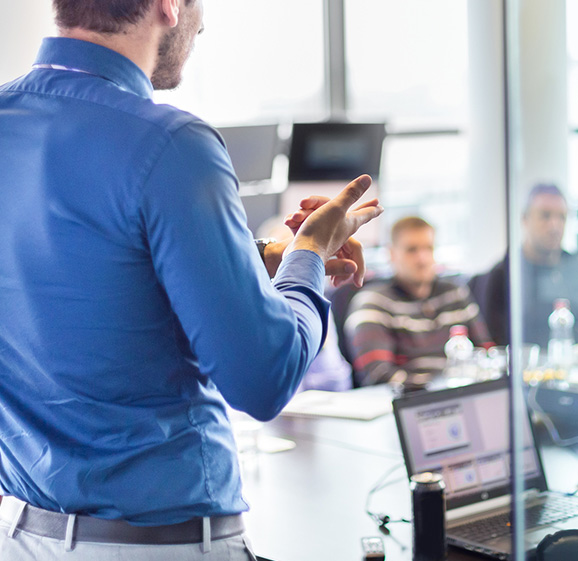 Smart Building, Virginia
NPI Connect's Virginia smart buildings take advantage of the latest technology, including modern communication, data transfer, and intelligent automation to operate, control, and manage a building in a cost-effective manner. A smart building will leverage IoT technologies to reduce the consumption of resources and save maintenance costs while at the same time, automating many simple tasks that were once performed by humans. This not only translates into an increased ROI, but also improved comfort for everyone in the building.
At NPI Connect, we offer an innovative approach to choosing the best system for your smart building in VA. Working with our design team, we'll listen to your needs and concerns to determine what is right for you – while meeting your budget. Think of us as your consultant who will objectively ascertain the level of integration your building needs. This approach results in a high performance VA smart building that meets your demands and goals now and into the future!
What We Offer

Our company offers a broad range of services for companies in Virginia, and interested in a smart building system. Some of our services include, but are not limited to:
Consulting: Let us analyze your needs to determine the best technology suited to your business. This may include a comprehensive consideration of any current control systems related to your HVAC, fire alarms, security, elevators, electrical, water, lighting, and so forth.


Systems Leveraging: This is a process that involves our team checking your systems to see whether or not they work or need to be updated. As a result, we can help you to make an educated decision about what to do, and how to allocate your budget.


Transitioning into a Smart Building in Virginia: We want to ensure all the right people know how to operate your new smart building systems. Our team not only provides you with practical, easy to use equipment, but also will show you how to use it.
Reasons to Choose Us:
We take a proactive approach to encourage your team to manage the smart system
Our analytical thinking includes a strategy that consider all aspects of your building needs
We have years of design, building, and operating experience
Before we do anything, we will take time to understand your business objectives, sustainable goals, and budget
We offer a broad range of contracting methods to help each client become our partner
We focus on providing innovative solutions that are practical for your building and needs.
What a Smart Building System in Virginia Can Do For You:
A smart building can reduce operating costs
You can identify potential maintenance problems before they happen
Comfort levels of the occupants can be improved
Tasks can be automated; thus, no longer need to be done by maintenance staff
Smart building systems can be installed in new development projects, as well as, older buildings. They can be simple and focused on a few main points or complicated and able to control all parts of a buildings energy, maintenance, and security systems. If you would like to know more about how you can make your building into a VA smart building, please call NPI Connect now.