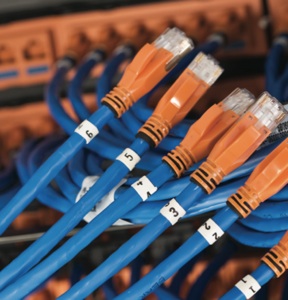 Clarity SNAP™ Pre-Terminated Copper Cabling System offers the above-the-standards performance of Clarity® connectivity in a custom terminated cable assembly system that's ready to plug and go. Its innovative modular design combines high performance and installer friendly features with the quick deployment and reliability of a factory terminated and tested cabling system.
Clarity SNAP also offers Port Replication capabilities, combining the enhanced performance and convenience of the Clarity SNAP system with a modular design that allows a patch panel to act as the administrative cross connect for servers and switches.
The Clarity SNAP pre-terminated cabling system includes cable assemblies, TracJack® workstation modules, and patch panels in your choice of six-port module patch panels or individual jack panels.