Structured Cabling Installation for Your Company or Office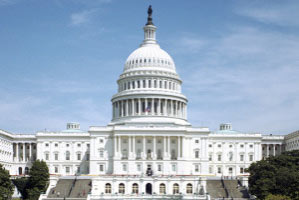 The cabling system structure in a building can be a key component to ensuring telecommunications are running efficiently. Every structured cabling installation in DC is different from another, and should be based on the specific needs of a company. What follows is information about how cabling structures, entrance facilities, and backbone cabling. A specialist from Network Products, Inc. can provide more information specific to your cabling installation needs and wishes.
Basics of Structured Cabling Installation DC Companies Choose
How cabling systems are installed and maintained are fairly standard. However, the design behind the installation varies significantly which can be observed in the following:
Manufacturer warranties
Requirements of the customer
Upgrades and retrofits of the currently installed system
The types of equipment the cabling installation can support
Function of the cabling
Products used for cable and connectivity
Building architectural structure
Entrance Facilities
Entrance facilities are required in order to properly connect the outside service facilities to cabling on the premises. The location of the entrance facility installation is largely dependent on if the plant cabling is aerial or buried. If it is important to the company, a specialist from Network Products, Inc. can take into consideration aesthetic preferences prior to the installation and incorporate that into the design.
Aerial entrance cables can offer service to the facility via a route overhead. The benefit of this is that it tends to be more of a low-cost service to install and is readily accessible for any maintenance or repair needs. The downside is that the cables may be vulnerable to suffering wear, tear, or damages from intense weather and other environmental factors.
Buried entrance cables are installed underground and tend to be the more expensive option for installation. The drawback can be if there are any repairs that need immediate attention, the cabling is not easily accessible. The appeal can be that no additional protective covering such as piping or sheathing is needed.
Backbone Cabling
There are two types of backbone cabling and DC structured cabling installation:
Inter-building cables are responsible for handling traffic between buildings.
Intra-building cables handle traffic that is traveling between closets within the same building.
With a backbone cabling system, cabling network can branch out from the entrance facility to other buildings in addition to connecting floor to floor.
The backbone cables are responsible for handling significant network traffic. These backbone systems are installed to provide interconnections between equipment rooms, telecommunication closets and cabling system entrance facilities. Backbone cabling systems can consist of the following:
Backbone cables
Intermediate cross-connects
Main cross-connects
Mechanical terminations
Patch cords
Jumpers
Cabling between buildings
Structured Cabling Installation DC Chooses
When it comes to deciding what installations and improvements are optimum for your company, a specialist from Network Products, Inc. can perform an evaluation based on your business needs and type of building. If you would like to know more about structured cabling installation in DC, we can provide further information specific to your concerns. We hope to hear from you soon and look forward to learning about how we can provide your DC structured cabling installation needs.