Backbone Cabling and Cabling Connector Needs
Options for Structured Cabling Installation NC Companies Need to Consider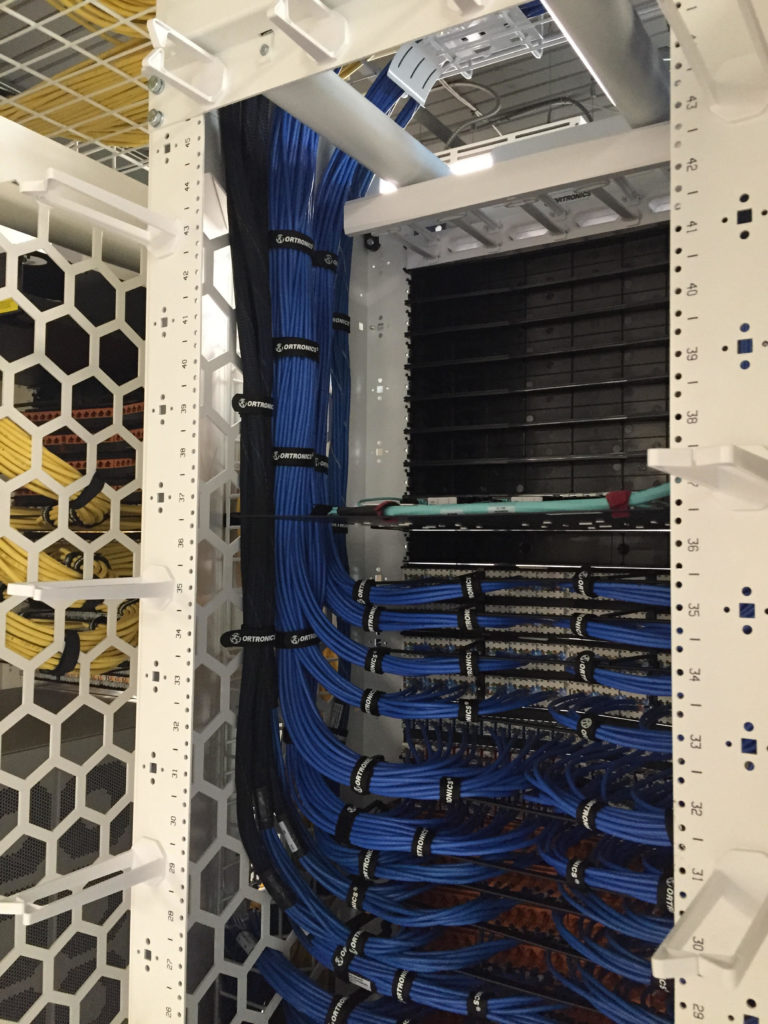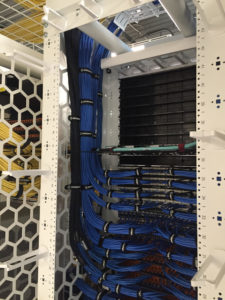 When installing a structured cabling system, there are many facets to think about regarding the design of this telecommunication web. Plans for cabling varies among companies, depending on their needs and the building architecture. Here we have focused on two important components of structured installations: cabling connectors and backbone cabling. A specialist from Network Products, Inc. can provide you with more information about structured cabling installation in NC that is right for your office, workspace, or company property.
Backbone Cabling
Backbone cabling consists of two kinds of cables: inter-building and intra-building. The term backbone refers to the cables which handle the major flow of network traffic. From the entrance facility, a structured network of cabling can branch outwards to nearby buildings, in addition to connecting floors. Backbone cabling can help strengthen and transfer telecommunication to various areas of your company building.
Function and Connections
The function of backbone cabling is to support connection between telecommunication closets, entrance facilities, and equipment rooms. The components of a backbone system can include intermediate cross-connects, mechanical terminations, main cross-connects, patch cords, jumpers, and backbone cables. When talking about structured cabling installation in NC, the definitions of intra- and inter-building backbone cabling are defined as follows:
Inter-building = these backbone cables handle traffic flow which travels between different buildings.
Intra-building = these backbone cables handle traffic that flows between closets within one single building.
There are a few main components that make up a backbone cabling system, and are briefly described below:
Pathway for cables: includes raceways, conduits, shafts, floor penetrators (sleeves, slots) that offer sufficient cable routing space.
Backbone cables: twisted-pair copper, coaxial copper, optical fiber, or a mixture of all.
Connective hardware: patch panels, connective blocks, interconnections, cross-connections or a combination.
Support facilities: firestopping, grounding hardware, and cable support.
Cabling Connectors
This is a mechanical device that is utilized to connect a cable to equipment, or different cables to the each other. The goal of cabling connectors is to offer a way to couple mechanisms without exceeding costs. Fiber and copper both permits signals to move from a connector to another. Copper handles electrical signals, while fiber handles light impulses. In order for a connection to be efficient, it can require aligning connectors, preventing separation and proper transmittance of electricity or light.
Connectors can be as essential of a component to the foundation strength of an entire network of telecommunications, as is the backbone cabling. Connectors enable alignment and media attachment to a transmitter, telecommunications device, media or receiver. Structured cabling installation in NC can be simplified when you hire Network Products, Inc. to do the job.
Contact Us Today
The details surrounding cabling and connectors within a structured system can get complicated and tricky. A specialist from Network Products, Inc. can answer any questions you may have, and offer recommendations based on your company's needs. Please do not hesitate to contact us to schedule an appointment to meet with us. We would be more than happy to hear about how we can be of assistance in regards to your telecommunication structure needs. When it comes to structured cabling installation NC companies rely on us for a reason. We are a team of friendly and skilled professionals who take pride in being able to help improve the efficiency of a work environment and increase a company's efficiency.