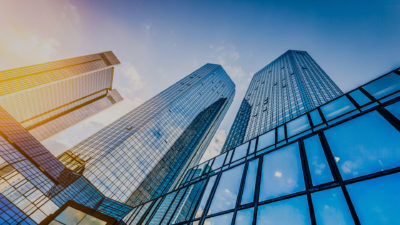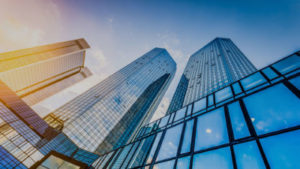 What are intelligent buildings? This is a question we get a lot at Network Products, Inc. The truth is, the answer is constantly evolving. This is because the nature of intelligent buildings is that they incorporate the latest technology, and technology is always evolving.
Asking the question, "What is an intelligent building?" is the same as asking, "What is a smart building?" Intelligent/smart buildings leverage technology to run as efficiently as possible, maintaining optimum comfort for the occupants at minimal cost. Automation is central to maintaining systems 24/7 while still making it possible to oversee and override controls from a remote location using Internet-connected devices such as a cell phone, desktop computer, or tablet.
What Are Intelligent Buildings Using to Maintain Optimal Conditions?
The key advantages of intelligent buildings are that they allow seamless automation, communication, and integration of resources. This makes it possible to conserve resources while maximizing security, energy, and fire management solutions through a single point of access to the building. When considering what are intelligent buildings, their advantages become clear:
Optimal functionality and performance of the building's operations, including temperature, smoke and fire response, emergency accessways, etc.

A central management access point that allows for automatic monitoring and control of all systems.

Maximum operational efficiency without sacrificing energy efficiency or driving up costs.

Lower operating costs because of the built-in, automatic monitoring and control systems.

Lower financial risk due to the ability to consistently maintain control of the facility.

Because of constant monitoring and careful control of the systems, the building's appliances and systems machinery can enjoy extended life cycles which greatly reduces mid- and long term costs. This is reflected in an increased return on investment for the building's owner and leaseholder.

Occupant comfort is increased as is occupant and building safety.
Integration Is Key to Addressing What Are Intelligent Buildings
A standard building does not generally take advantage of integrated automation and systems technology, which is why it's not considered an intelligent building. At Network Products, Inc. we consider the business workflows of a building's occupants when designing a management system that incorporates technology solutions that make the building more efficient and affordable to operate. Intelligent buildings can maximize your investment and afford long term value.
Intelligent Buildings Incorporate Scalable Technology
Network Products, Inc. understands that over time, the size of a business is likely to change. It can grow, it can downsize. To maximize the return on investment when designing and incorporating intelligent building technology, it's important to consider including modular systems. Life cycle savings are maximized when a modular system is built around an open architecture that is also scalable. In this way, an intelligent building can respond to an occupant's needs over time and continue to maximize cost savings and efficiency. Talk to one of our specialists about your firm's goals and vision for the future and how we may be able to help.
Network Products, Inc.
To learn more about what are intelligent buildings, and how they can help improve your bottom line, contact Network Products, Inc. today at (301) 548-0300.