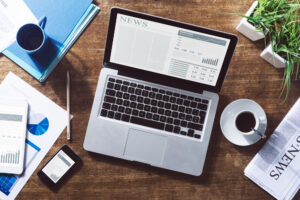 More and more homes and businesses are turning into smart buildings or incorporating many features that make smart buildings so unique. Any business property can easily be converted into a smart building by having key services like heating, air conditioning, lighting, and even security systems be controlled by a single digital network. Doing so has many advantages from being more environmentally friendly, more efficient monitoring as well as maintenance, saving on costs, and overall promoting a better degree of comfort and consistency for you and your employees. 
However, before deciding you want to transition to a smart building you want to make sure you choose the right company to help. You can read further to learn the best qualities that a company/organization should offer you. 
What Qualities Should You Be Looking For? 
Much like when it comes to the construction of a building from scratch you want to make sure you choose the right smart building company that can help you with your property's transition. You will want a team with years of experience and who understands your needs and dreams and who can answer any questions you may have. 
Dynamic Services and Plenty of Experience
You will first want a company that offers a wide range of services. With technology constantly changing and evolving, having the help of a company whose finger is on the industry's pulse will ensure you get the best smart building possible. Additionally, you will want to make sure that the company you hire has a team of specialists who know their craft–inside and out. By analyzing previous projects that the company has completed you can get a better picture of the work they performed from the technologies they integrate to their actual qualifications and professionalism. 
What are the Cost-Saving Benefits?
Having a smart building comes with plenty of smart saving benefits and will be something that you want to discuss with any potential company/team. From the initial investments to trajectories over the course of several years, don't be afraid to ask how their services will save your company money. 
A Team That is Willing to Help
Whether you are already knowledgeable of smart buildings or are completely wet behind the ears, it's important that you enlist a company that understands your building and business's needs. An expert team will not only provide years of experience and specialized training but will also extend excellent customer service by walking you through various solutions and plans that make the most sense with your business's demands as well as any budget(s) you may have. Whether you're starting a business from scratch or are needing to migrate services, the perfect smart building team will make sure that everything is handled and communicate with you every step of the way. 
These are just some of the qualities you should consider when enlisting the services of a smart building company. Whether you have a specific vision or plan in mind or want to discuss how incorporating smart technology can help your business, you should contact NPI Connect to learn more!