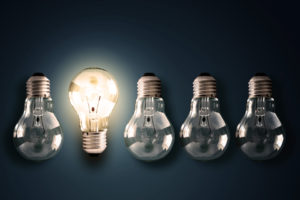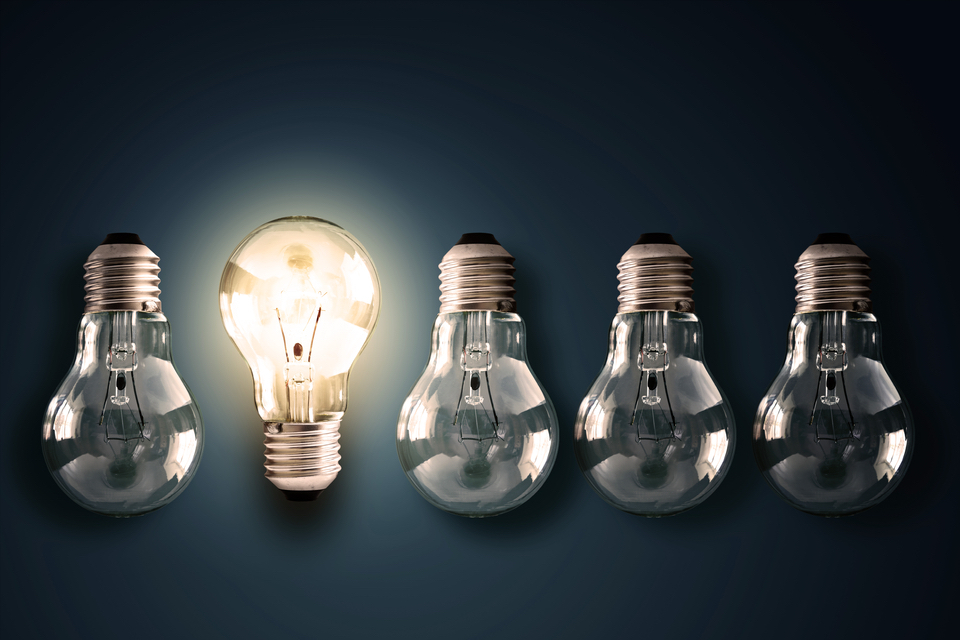 Network Products, Inc. offers a comprehensive range of smart building services. Whether your company is interested in a customized smart building solution built from the ground up or retrofitting an existing facility, we can help. Smart building technology is continually in flux as new technology is developed and made available.
Design and Planning of Smart Buildings
If your facility is in need up of upgrading or modern improvements, an important consideration is whether an upgrade is more cost-efficient than a complete tear-out and replace. Network Products, Inc. specialists can inspect your building and assess the costs for either scenario. Some of the considerations include:
Your company's business needs and workflow for the current time as well as midterm and long-term using scalable solutions.

Migration plan for your existing system to an upgrade and/or replacement.

Phasing plan with milestones.

Initial, short and long term costs.

Identification of possible tax breaks, utility, and energy savings.
Technology Solutions
A smart building is only as effective as the technology used to control its systems. Network Products, Inc. can design a detailed technology plan within your company's budget that leverages the most efficient software and hardware available. This includes:
Voice and data

Audio and visual

Security Internet Protocol Video

Security access control

Temperature and heating, ventilation, and air conditioning (HVAC) monitoring and automation

Building automation systems

Lighting control

Utility metering
Installation of Smart Building Technology
Our Network Products, Inc. specialists have a comprehensive understanding of smart building technology, including electrical and mechanical systems as well as construction requirements. This enables us to provide premium project management services from concept to completion of a smart building. Our highly trained team of engineers, designers, electricians, installers, and support tech is dedicated to achieving a complete solution for our customers.
Systems Integration
The number and scope of systems needed to manage your smart building will entirely depend on the needs of your company. At Network Products, Inc. we are vendor agnostic in deference to the unique needs of each of our clients. For ease of use and streamlined integration, we implement unified software and hardware solutions that will most benefit our client's immediate and longer-term needs. We understand how important it is that users can easily control, monitor, and scale smart building technology. This includes:
Access control

HVAC

Lights

Video

Meters

Appliances

Shades

Conference rooms
Service of Smart Building Systems
Network Products, Inc. offers systems maintenance and technical support to our customers. Our specialists can be of service for retrofit smart buildings, new smart buildings, and hybrid systems whether we designed and implemented them or not. We can also perform a comprehensive systems check to determine the soft points of your current system's efficiency and what can be improved for a reasonable cost.
Smart Buildings and Real Estate
Most would probably agree that internet and technology have become the new way of things and they are likely here to stay for quite some time. One form of technology that has been increasingly utilized in real estate (especially commercial property) is smart building software. Business owners like the idea of smart building management because it not only saves energy but money too. Business owners can feel more confident and guilt-free knowing that their business operations are more environmentally friendly. 
Here we have discussed how this smart software is making a positive change in today's working office: 
Smart Building Management
Through installing smart software into a commercial real estate property, the building can function in our digitally-connected world. Operating costs may reduce, and workers may be more productive too (because they won't be worrying about the thermostat). Unfortunately, a common complaint in most companies is that certain rooms are too hot or too cold. 
More wasted energy and money are being spent on non-smart buildings where workers are manually adjusting lights and heating or AC. With smart building software, lights and temperature can be automatically adjusted based on the season, real-time data, preferences, and occupancy. 
Smart Software is Highly Accessible 
Incorporating smart software into commercial property is fairly easy and inexpensive. For buildings that don't have a current smart program but are looking to install, they may begin with light fixtures first. LED light fixtures are energy efficient and can be smoothly integrated into the workplace by adding sensors that can detect occupancy in a room and collect data on lighting conditions. 
Building owners may also install on-site solar power and energy-storing technology too. Owners can reduce energy expenses by decreasing electrical grid draw during price peaks. The energy and cost-saving potential of smart buildings are expansive long-term, but it is important to continue maintaining the "smart" way of building management to see the ultimate savings. 
Thorough Smart Installation
For the maximum benefits to be seen with smart technology, it is essential that it is installed throughout the entire building. With the correct use and spacing out of software systems, everything can be tied together so the workplace environment achieves the right balance. It is highly encouraged that building owners who are incorporating smart software for light, air conditioning, and gas, also consider using it for safety too. 
The Positive Results
Smart building management software and solutions provide a multitude of benefits to both real estate, business owners, and company workers. Implementing smart technology brings a company closer to true sustainability. Employees benefit too because the lighting, heating, and cooling are adjusted automatically. 
With smart technology, there are likely to be fewer complaints exchanged around the office. As a result, productivity and overall morale can boost. Smart programs are good for customers, the environment, and employees. Energy consumption can be cut down drastically, in addition to reducing the use of gas and electricity. 
Contact Us
Smart building technology can offer a significant return on investment. Give Network Products, Inc. a call at (301) 548-0300 to learn more about how we can help you implement a smart building solution that makes the best sense for your company's needs.