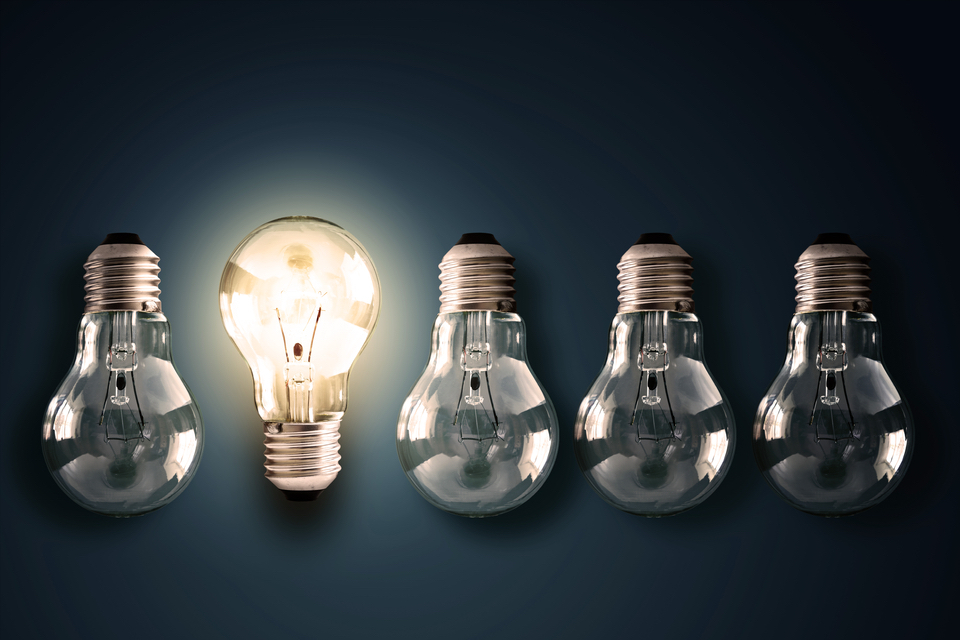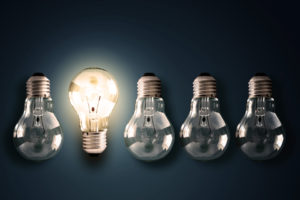 Smart Building
Network Products, Inc. offers a comprehensive range of smart building services. Your building can be transformed to feature convenient and advanced services that will serve each of your team members and promote your company's growth. With the latest technologies, you can increase productivity in every space. Your business has several options to choose from if you are interested in utilizing smart building services that can make your workflow more efficient. Whether your company is interested in a customized smart building solution built from the ground up or retrofitting an existing facility, we can help. However you want to set up your facility, our team of IT infrastructure and business technology specialists can help make it happen. Smart building technology is continually in flux as new technology is developed and made available.
Table Of Contents:
Design and Planning of Smart Buildings
Great design doesn't have to come at the expense of functionality. With the right planning and design sense, you can make use of a smart building which is suitable for your company vision. If you are not sure where to start with your office space, you can consult our team for personalized help on how to maximize space, foster efficiency, and create an appealing and eye-catching environment. If your facility is in need of upgrading or modern improvements, an important consideration is whether an upgrade is more cost-efficient than a complete tear-out and replace. Taking your business to the next level with unique technological solutions can help you steer it towards new directions and possibilities. Our services can evaluate your building and develop a plan to determine the recommended upgrades. Network Products, Inc. specialists can inspect your building and assess the costs for either scenario. Some of the considerations include:
Your company's business needs and workflow for the current time as well as midterm and long-term using scalable solutions.

Migration plan for your existing system to an upgrade and/or replacement.

Phasing plan with milestones.

Initial, short and long term costs.

Identification of possible tax breaks, utility, and energy savings.
Technology Solutions
A smart building is only as effective as the technology used to control its systems. Network Products, Inc. can design a detailed technology plan within your company's budget that leverages the most efficient software and hardware available. We will work with you to identify the areas that need to be addressed and settle on the appropriate products and services available that will help you accomplish your goals. Our comprehensive plan takes account of all of your needs so that you receive the best custom solutions. Each system is designed and integrated to adapt to your building's demands and specifications. This includes:
Voice and data

Audio and visual

Security Internet Protocol Video

Security access control

Temperature and heating, ventilation, and air conditioning (HVAC) monitoring and automation

Building automation systems

Lighting control

Utility metering
Installation of Smart Building Technology
Our Network Products, Inc. specialists have a comprehensive understanding of smart building technology, including electrical and mechanical systems as well as construction requirements. This enables us to provide premium project management services from concept to completion of a smart building. Our highly trained team of engineers, designers, electricians, installers, and support tech is dedicated to achieving a complete solution for our customers. They have years of specialized experience solving complex problems for a variety of technological challenges and issues. Their unique skills and inclination towards creative technologies have enabled them to build a strong record of providing exceptional customer service for each of our clients. 
Systems Integration
The number and scope of systems needed to manage your smart building will entirely depend on the needs of your company. You decide what the extent of your requirements are and we focus on delivering a service that works best for you. At Network Products, Inc. we are vendor agnostic in deference to the unique needs of each of our clients. For ease of use and streamlined integration, we implement unified software and hardware solutions that will most benefit our client's immediate and longer-term needs. We understand how important it is that users can easily control, monitor, and scale smart building technology. Each company has its own preferred system of operations, so we want to give each client the ability to control and manage their various software and hardware products. This includes:
Access control

HVAC

Lights

Video

Meters

Appliances

Shades

Conference rooms
Service of Smart Building Systems
Network Products, Inc. offers systems maintenance and technical support to our customers. Our specialists can be of service for retrofit smart buildings, new smart buildings, and hybrid systems whether we designed and implemented them or not. You can depend on our trained and certified specialists for help with onboarding, troubleshooting, and many more. We understand that familiarizing yourself with comprehensive, full-service systems may take some time to master, so we are available to answer any of your questions. Your IT concerns can be addressed and fixed with our dedicated and knowledgeable team. If you have any concerns about any part of your system, we will be happy to perform an inspection to ensure that all systems are running smoothly and efficiently. We can also perform a comprehensive systems check to determine the soft points of your current system's efficiency and what can be improved for a reasonable cost.
Smart Buildings and Real Estate
Most would probably agree that internet and technology have become the new way of things and they are likely here to stay for quite some time. The real estate industry is always searching for new ways that various technologies can be integrated into homes to appeal to business owners. One form of technology that has been increasingly utilized in real estate (especially commercial property) is smart building software. Business owners like the idea of smart building management because it not only saves energy but money too. It offers convenience and efficiency all while managing costs. Finding cost-effective environmental solutions that serve the commercial space have been a growing point of concern in recent  years. Smart building technology is one promising and effective answer to the problem.  Business owners can feel more confident and guilt-free knowing that their business operations are more environmentally friendly. 
Here we have discussed how this smart software is making a positive change in today's working office: 
Smart Building Management
Through installing smart software into a commercial real estate property, the building can function in our digitally-connected world. Operating costs may reduce, and workers may be more productive too (because they won't be worrying about the thermostat). Unfortunately, a common complaint in most companies is that certain rooms are too hot or too cold. 
More wasted energy and money are being spent on non-smart buildings where workers are manually adjusting lights and heating or AC. With smart building software, lights and temperature can be automatically adjusted based on the season, real-time data, preferences, and occupancy. 
Smart Software is Highly Accessible 
Incorporating smart software into commercial property is fairly easy and inexpensive. For buildings that don't have a current smart program but are looking to install, they may begin with light fixtures first. LED light fixtures are energy efficient and can be smoothly integrated into the workplace by adding sensors that can detect occupancy in a room and collect data on lighting conditions. 
Building owners may also install on-site solar power and energy-storing technology too. Owners can reduce energy expenses by decreasing electrical grid draw during price peaks. The energy and cost-saving potential of smart buildings are expansive long-term, but it is important to continue maintaining the "smart" way of building management to see the ultimate savings. 
Thorough Smart Installation
For the maximum benefits to be seen with smart technology, it is essential that it is installed throughout the entire building. With the correct use and spacing out of software systems, everything can be tied together so the workplace environment achieves the right balance. It is highly encouraged that building owners who are incorporating smart software for light, air conditioning, and gas, also consider using it for safety too. 
The Positive Results
Smart building management software and solutions provide a multitude of benefits to both real estate, business owners, and company workers. Implementing smart technology brings a company closer to true sustainability. Employees benefit too because the lighting, heating, and cooling are adjusted automatically. 
With smart technology, there are likely to be fewer complaints exchanged around the office. It benefits everyone on the team and makes their work environment much more welcoming and appealing. As a result, productivity and overall morale can boost. Smart programs are good for customers, the environment, and employees. Energy consumption can be cut down drastically, in addition to reducing the use of gas and electricity.
How Real Estate is Changing To Keep Up with Smart Building Demands
In today's world, we are perhaps hustling faster now than ever before. Gone are the days where employees spend excessive time and energy complaining about the temperature and lighting in an office space, as more and more real estate is being developed to include smart building software. Smart building technology has had a significant effect on several industries, including the commercial real estate market. Smart systems can cut down on costs and energy use, along with improving staff morale when running to crank up the heat or AC due to extreme temperatures is no longer needed. 
Business owners are now looking for more than just a real estate building that's empty and reasonably priced. In fact, many business owners are actually preferring smart building real estate and are willing to pay for it even if it costs them more. This is probably because they are aware of the benefits smart software can have on their business long-term. 
Listed here are the most common ways that smart software had changed commercial real estate: 
Integrated Systems
Multiple types of building automation systems can work together as a centralized solution. Specifically, IoT networking acts as a bridge between systems that didn't originally have native integration capabilities. Facility supervisors can use the data collected by these systems to get detailed information about the building operations without having to examine each system individually. 
Optimizing Operations
Technology is always growing, and new ways to manage buildings are constantly being introduced. Commercial real estate with automation systems provides more functionality and enables facility supervisors to make the most out of their operations. What would have been time-consuming processes can now be streamlined, all the while gaining additional insight into building function that may not have been known before. 
Environmentally Friendly
Smart buildings can control many daily routine processes, including climate control. This means there is minimized opportunity for human error, such as leaving the heating on overnight after going home for the day or forgetting to turn off lights in a frequently unused office room. Facility supervisors won't have to be as concerned with checking the HVAC unit for malfunction since the smart system will be able to identify and send an alert if this happens. 
Smart Buildings Attract Tenants
Developers for commercial real estate are starting to prioritize smart building capabilities for their projects. Tenants often look for smart software when relocating their business to a new building, or when moving into an office space for the very first time. Developers who still build based on older model commercial real estate may have a harder time attracting tenants for the long-term. Lack of tenants means less money being made, and more funds having been wasted in development costs. 
Digital Transformation
The popularity of smart buildings has transformed commercial real estate for facility supervisors, tenants, business people, building owners, developers, and anyone else who is part of the process. As new and improved smart technology seeps its way into commercial real estate, the age of digital transformation is unlikely to halt now. 
Smart Lighting for Smart Buildings
Increased connectivity is the hallmark of a smart building, but how do you establish connectivity without overhauling your workflow? Fortunately, you can monitor and optimize your workflow with the help of digital building sensors, all tied into your workplace's smart lighting.
Digital building sensors in a smart building do more than just tell you which areas of your office get the most use. You'll also be able to keep track of which rooms are available for meetings, and which spaces get the highest traffic. With the help of digital building sensors, you can optimize the use of the workspace and coordinate your teams with greater efficiency.
Of course, this suite of sensors can be tied to your building's smart lighting. Smart lighting doesn't exist in a vacuum: Instead, it can be host to several other connectivity and efficiency-boosting sensors to keep your building on the cutting edge of data integration.
What Types of Sensors Go Into Smart Buildings?
There is a whole suite of sensors you can use to optimize your workspace. By providing live information, a smart building gives you all the data you need to keep your teams happy and productive.
Proximity sensors: Proximity and motion sensors are valuable for security. Aside from making sure the lights go one when they need to go on, and go off when they need to go off, proximity sensors can provide feedback about which areas of your smart building receive the most traffic. In terms of the safety of your employees, proximity sensors can also detect if an area has any visitors, and whether those visitors are supposed to be there.
Gas and air quality sensors: Gas and air quality sensors can detect any changes that can compromise the health, safety, and productivity of a workplace. Without proper or adequate airflow, productivity in an office can nosedive. Most offices are enclosed spaces, so ensuring proper airflow is usually neglected. With the help of gas and air quality sensors, you can be kept up-to-date about how you can best improve airflow and productivity.
Temperature sensors: If your business requires optimal temperatures for servers and other computer equipment, temperature sensors can keep everything running smoothly. Having a suite of temperature sensors means knowing when temperatures are spiking dangerously, and knowing how to ensure your equipment is functioning at safe operating temperatures.
More and more companies are investing in smart buildings. They offer many benefits and are a smart investment. However, there are still many questions left unanswered about these buildings, which can make things confusing. Here are some frequently asked questions and answers about these buildings.
What Is a Smart Building?
Many people recognize the term "smart building," but not everyone knows exactly what it is. This type of building utilizes automatic processes to mechanically control the heating, air conditioning, lights, security and other systems. The building aims to improve the efficiency and usability of the structure.
What Advantage Does This Building Offer?
While constructing an automated building is a big investment, the advantages you gain in the end make it worthwhile. One of the biggest benefits this building offers is increased productivity. An automated building is designed to create a more comfortable experience for occupants. It does this by improving air quality, increasing personnel security and improving lighting. Employees will enjoy coming to work more if they are in a comfortable space and will stick around longer.
With an intelligent building, you can also decrease your overhead expenses, including electricity and maintenance costs. If customers visit your office regularly, they can also enjoy the benefits of an intelligent building. They will be able to enjoy the advanced security measures, superior lighting and parking zones, to name a few things.
What Technologies Are Necessary to Construct This Building?
In order to be able to construct an intelligent building, you will need certain default systems, including building management systems, security and power supply.
Can This Building Help My Company Comply with COVID-19 Regulations?
COVID-19 has changed the ways businesses operate. With a smart building, you can comply with COVID-19 regulations with greater ease. For example, the technology can use sensors to monitor the number of employees in a certain area and schedule usage-based cleaning to keep the office sanitary.
Can an Intelligent Building Experiencing Hacking Issues?
It is true that more network activity can make a building more vulnerable to hackers. However, if you enlist the help of IT professionals, they can develop strategies to decrease your company's risk of hackers. 
If you are interested in learning more about how a smart building can benefit your business, you may want to schedule a meeting with a reputable IT company today.
More and more homes and businesses are turning into smart buildings or incorporating many features that make smart buildings so unique. Any business property can easily be converted into a smart building by having key services like heating, air conditioning, lighting, and even security systems be controlled by a single digital network. Doing so has many advantages from being more environmentally friendly, more efficient monitoring as well as maintenance, saving on costs, and overall promoting a better degree of comfort and consistency for you and your employees. 
However, before deciding you want to transition to a smart building you want to make sure you choose the right company to help. You can read further to learn the best qualities that a company/organization should offer you. 
What Qualities Should You Be Looking For? 
Much like when it comes to the construction of a building from scratch you want to make sure you choose the right smart building company that can help you with your property's transition. You will want a team with years of experience and who understands your needs and dreams and who can answer any questions you may have. 
Dynamic Services and Plenty of Experience
You will first want a company that offers a wide range of services. With technology constantly changing and evolving, having the help of a company whose finger is on the industry's pulse will ensure you get the best smart building possible. Additionally, you will want to make sure that the company you hire has a team of specialists who know their craft–inside and out. By analyzing previous projects that the company has completed you can get a better picture of the work they performed from the technologies they integrate to their actual qualifications and professionalism. 
What are the Cost-Saving Benefits?
Having a smart building comes with plenty of smart saving benefits and will be something that you want to discuss with any potential company/team. From the initial investments to trajectories over the course of several years, don't be afraid to ask how their services will save your company money. 
A Team That is Willing to Help
Whether you are already knowledgeable of smart buildings or are completely wet behind the ears, it's important that you enlist a company that understands your building and business's needs. An expert team will not only provide years of experience and specialized training but will also extend excellent customer service by walking you through various solutions and plans that make the most sense with your business's demands as well as any budget(s) you may have. Whether you're starting a business from scratch or are needing to migrate services, the perfect smart building team will make sure that everything is handled and communicate with you every step of the way. 
These are just some of the qualities you should consider when enlisting the services of a smart building company. Whether you have a specific vision or plan in mind or want to discuss how incorporating smart technology can help your business, you should contact NPI Connect to learn more! 
A smart building refers to a building that utilizes automated processes to control operations. If you want to enhance the capabilities of your building, you may consider converting it into an intelligent building. With that being said, here are some common myths about these buildings that you shouldn't believe.
Smart Buildings Are Unaffordable
One of the most common reasons why some business owners shy away from transforming their building into a smart one is because they think it's too expensive. While it may be an initial investment, it should help you reduce operational costs in the future, such as energy savings.
Smart Buildings Just Benefit Employers
Intelligent buildings definitely offer many wonderful benefits to employers, including cost savings and streamlined operations. However, employees can benefit from these buildings as well. Some of the advantages of these buildings for workers include better building security, improved air quality, automatic temperature control and improved cyber security. Improved technology often makes it easier for employees to come into the workplace every day. They feel more comfortable and are more productive as a result.
Smart Buildings Only Cut Down Energy Costs
Reduced energy costs is certainly one of the main benefits of intelligent building technology. However, the benefits don't stop there. These buildings also offer predictive maintenance, increased safety, increased property value and reduced operating and maintenance costs.
Smart Buildings Are More Susceptible to Hackers
Some employers are reluctant to convert their building into a smart building because they assume it will get hacked. Luckily, this is another big myth. These buildings are actually designed to prevent cyberattacks through their strong defense programs. If you install smart technology, your building will be less susceptible to hackers, saving you money and stress.
Smart Buildings Are Challenging to Operate
The opposite is true. Intelligent buildings are actually easier to operate than buildings without smart technology. Even if you aren't technologically savvy, you can figure out how to utilize the building's new functions.
Industrial Facilities Can't Be Converted Into Smart Buildings
This isn't true either. All types of buildings can be converted into intelligent buildings, including facilities that are highly specialized.
Older Buildings Can't Become Smart Buildings
Many years ago, it was too expensive to convert older buildings into intelligent buildings. However, with wireless networks, this isn't the case today. Older buildings can easily be turned into intelligent buildings, creating a more comfortable environment for everyone.
If you're interested in converting your building into a smart building, contact a professional at NPIconnect today.
Contact Us
Smart building technology can offer a significant return on investment. Give Network Products, Inc. a call to learn more about how we can help you implement a smart building solution that makes the best sense for your company's needs.
Contact Network Products, Inc. Today
Your building's smart lighting works in tandem with digital building sensors to provide necessary information when you need it. Smart lights can work with other sensors to gather and transfer data about your workplace's efficiency, whether it involves airflow in meeting rooms, high traffic areas, or whether you have deliveries or other guests.
Smart buildings are a growing field, and businesses need an edge to remain competitive. With a suite of building sensors providing you with real-time data, you can be sure that you'll be able to maintain an edge against other companies by optimizing your flow of workplace information. Get in touch with Network Products, Inc. today to move ahead with your smart building connectivity.